About us
---
What we do?
Our Focus and Services
In response to the growing expectations of clients and consumers worldwide, UFlex Chemicals Business is fully committed to delivering eco-friendly, sustainable, and food-safe compliant solutions. Our primary focus lies in the production of inks, adhesives, coatings, and packaging solutions that not only meet the highest environmental standards but also have a significantly reduced carbon footprint to industries such as flexible packaging, folding and mono cartons, and labelling. In addition, UFlex Chemicals holds a strong presence in the Polyester Polyol market, particularly in the footwear, flexible, and rigid foam industries.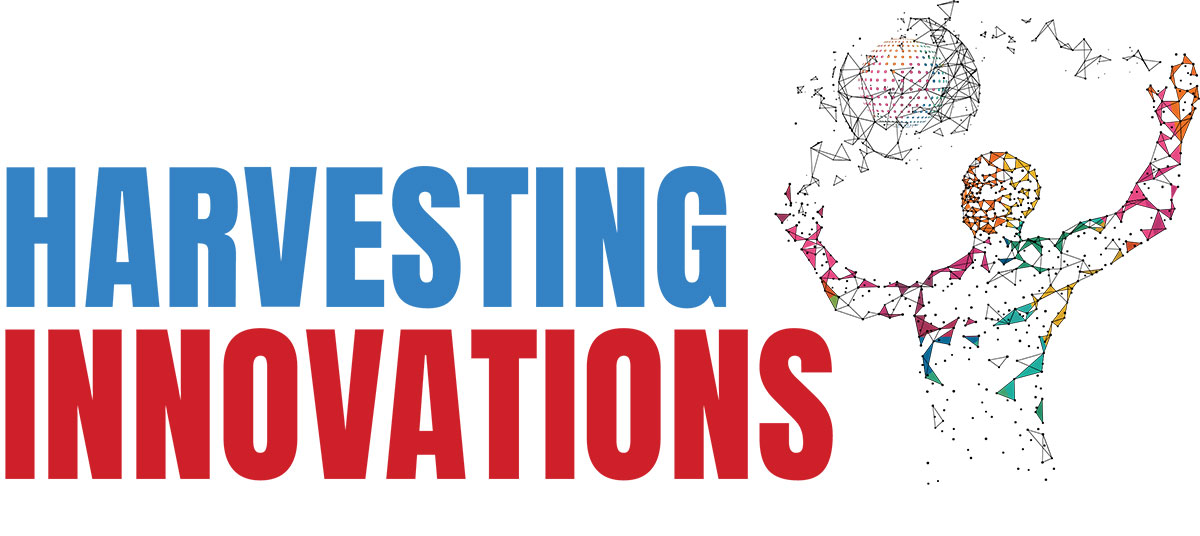 Our journey as a printing ink manufacturing company has been marked by innovation and enthusiasm. We originally began as Flex Chemicals in 1994 and have since evolved into UFlex Chemicals, continuously expanding our product portfolio to meet evolving market demands. Our application offerings include a wide range of solutions such as solvent-based and solvent-less PU laminating adhesives, water-based laminating adhesives for paper/foil structures, PU ink binders, and Flexo and gravure inks for high-speed printing. This consistent growth serves as a testament to our unwavering.
We understand the importance of sustainable practices and the increasing demand for environmentally friendly solutions. Therefore, we strive to be at the forefront of the industry, constantly innovating and developing new products that align with the principles of sustainability. By choosing UFlex Chemicals Business, you can trust that you are partnering with a company dedicated to providing eco-friendly, sustainable, and food-safe compliant solutions for your printing and packaging needs.
UFlex Chemicals Unique product offerings:

We take pride in offering a diverse product portfolio along with customized solutions to cover your every need. Our range of products includes:
Radiation Curable Inks: We provide radiation curable inks suitable for Sheetfed, Flexo, Letterpress & Screen Printing. Our offerings include UV, UV LED & EB coatings.
Laminating Adhesives: We offer a variety of laminating adhesives to meet your requirements. Our options include Solvent Based, Solvent Less, and Water Based adhesives.
Printing Inks: Our portfolio includes PU, NC, Vinyl, and Water Based inks. We also provide PP, PE Extrusion Inks, NCPU Inks, and Polyamide Based Inks for different applications.
Speciality Chemicals: We offer a range of speciality chemicals, including Polyol for Shoe Sole, Rigid and Flexible Foam Polyol, as well as PU and Epoxy Acrylates for Radcure Coatings.
Coatings: Our coating solutions cover various needs such as Top Coats, Gloss & Matt Coatings, Paper Effect Coatings, Anti-Fog Coatings, Barrier Coatings, Extrusion Primers, and Heat Seal Lacquer.
Ink Binders, Cross Linkers, and Cleaners: We provide ink binders and cross linkers to enhance the performance of your inks. Additionally, we offer cleaners to maintain the quality and longevity of your printing equipment.
With our comprehensive product range, we provide you with the right solutions tailored to your specific requirements. Whether you need radiation curable inks, laminating adhesives, printing inks, speciality chemicals, coatings, or ancillary products, we have you covered. Our goal is to support your business with high-quality and reliable solutions that meet your seamless performance of efficient printing and packaging.
---
Production Facility
We have technologically advanced manufacturing facilities in Jammu and Noida for all kind of Inks, Adhesives and Coatings.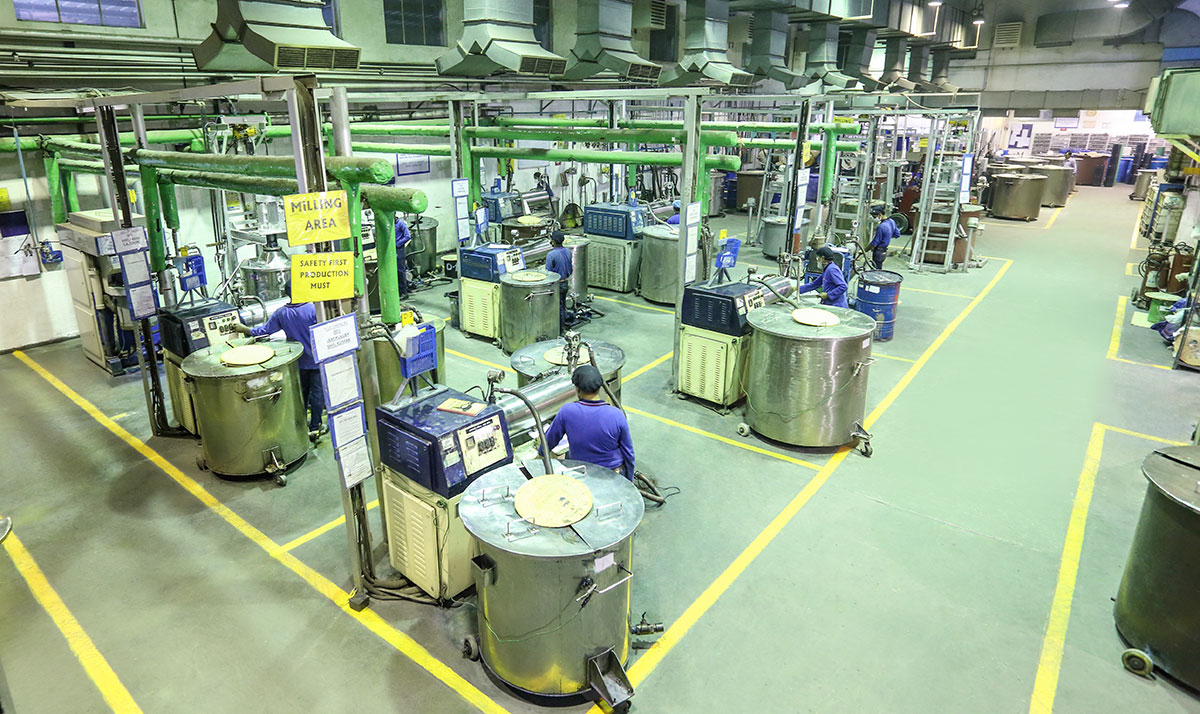 ---
Research & Development
Being first R&D NABL - IS0/IEC - 17025 - 2017, certified lab for Inks, Adhesives and coatings, Located in Noida, our Research & Development (R&D) Centre spans over 18,000 sq. ft. and stands as a testament to our commitment to innovation. Recognized by The Department of Science and Technology, Government of India, our state-of-the-art R&D centre is equipped with advanced technology and cutting-edge tools. It plays a pivotal role in the development and testing of our finished products, starting from the raw material stage.
By harnessing the knowledge and insights gained from our R&D activities, we are able to create valuable and forward-thinking products that cater to the evolving needs of our clients and consumers. Our commitment to research and development drives our pursuit of excellence, ensuring that we remain at the forefront of our industry.
The combination of our advanced R&D infrastructure, the expertise of our talented team, and our commitment to innovation allows us to deliver high-quality and cutting-edge solutions to our clients. We continuously strive to stay ahead of the curve, anticipate market demands, and provide products that meet the highest standards of quality, sustainability, and performance.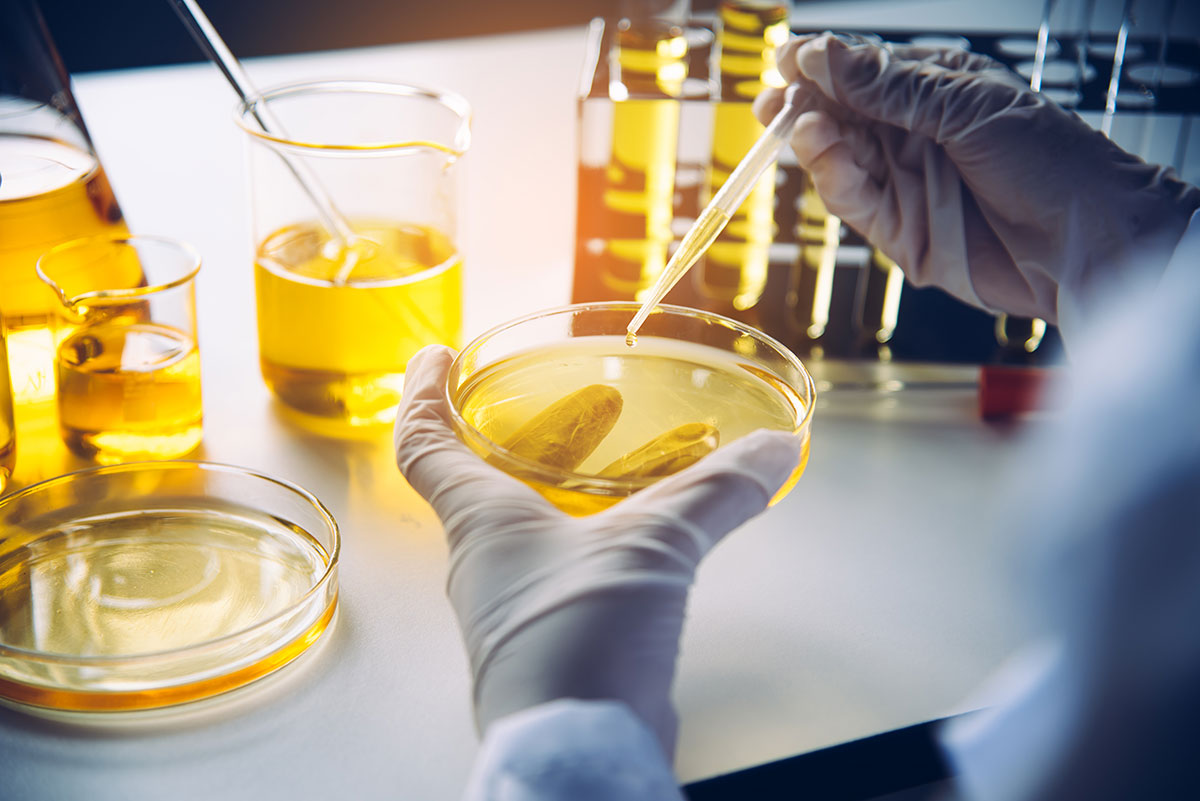 ---
Patents
UFlex Chemicals granted with first patent in India towards "faster processing of Epoxy ester resin" on 30th December, 2020. The patent, numbered 354903, is valid for a period of 20 years.
This patent represents a notable milestone in sustainable development as it introduces a ground breaking process for resin preparation that eliminates the need for wastewater treatment. The innovation enables the production of epoxy ester resin that can be used in radiation-curable or energy curable applications, resulting in significantly reduced curing times. Additionally, the resin exhibits enhanced stability in coatings and remarkable chemical resistance. In total, the patent includes 16 claims, highlighting the extensive scope and novelty of the invention.
On March 4, 2022, UFlex Chemicals was granted an India patent for its invention titled "Solvent Free Pigmented Adhesive and A Process" for its preparation. The patent number assigned to this invention is 406417, and its validity extends for a period of 20 years.
This patent represents a significant achievement for UFlex Chemicals as it addresses the environmental concerns and cost implications associated with traditional solvent-based adhesives. Conventional adhesives that contain high levels of volatile organic solvents have been found to be harmful to the environment and require substantial energy consumption, leading to increased overall costs. However, UFlex Chemicals' solvent-free white adhesive offers a viable solution by providing both environmental sustainability and cost-effectiveness simultaneously. By eliminating the use of solvents, this innovative adhesive contributes to a greener and more economically viable option for various applications.
---