About us
---
What we do?
In line with global expectations of highly involved and demanding clients and consumers, UFlex Chemicals business is a focusing on introducing eco-friendly, sustainable, food safe compliant Inks, adhesives & Coatings and biodegradable packaging solutions such as primers, barrier, gloss and heat-seal coatings which are eco friendly with lower carbon footprint.
The Chemicals Business of UFlex manufactures the finest quality printing inks, laminating adhesives for flexible packaging, specialty coatings for flexible packaging, folding & mono cartons and labels industry. As a printing ink manufacturing company UFlex Chemicals have taken a sizable presence in the Polyester Polyol business which is primarily used for footwear, flexible and rigid foam Industry.
With a glorious start as Flex Chemicals in 1994 to establish as UFlex Chemicals, the journey of Chemicals business as a printing ink manufacturing company so far has been extremely exciting and innovation-driven. We have grown tremendously all over the years with the philosophy of 'Offering complete packaging solution' with our wide range of product portfolio that consists of Solvent-based and solvent-less PU Laminating Adhesives, Water-based laminating adhesives for paper /Foil structures, PU Ink Binders, Flexo & Gravure inks for high-speed printing and boosting the printing ink manufacturing business.
UFlex chemicals business offers a variety of Primers, Top Coats, Heat Seal Coatings, Barrier coatings for PE replacements, water-based blister coatings Energy Curable Coatings, UV Coatings, Solvent-based matt & gloss coatings, UV LED coatings, Water-based Flexo and gravure inks, Radiation curable inks etc. These solutions are compatible with inline/offline applications, hence user-friendly.
UFlex Chemicals successfully introduced a series of newer chemistries and products that promote sustainability, including FlexSeal Blister Coating, a water-based PUD, aqueous narrow web inks designed to replace solvent-based wide web flexo inks for high-end food packaging applications, and aqueous water-resistant OPVs for deep-freeze and food wrap applications. Coatings such as anti-fog, paper touch effect, single & dual-component matt finish, the primer for PP extrusion lamination, and PU adhesives for offset application are some of the successful products introduced last year 2019.
Read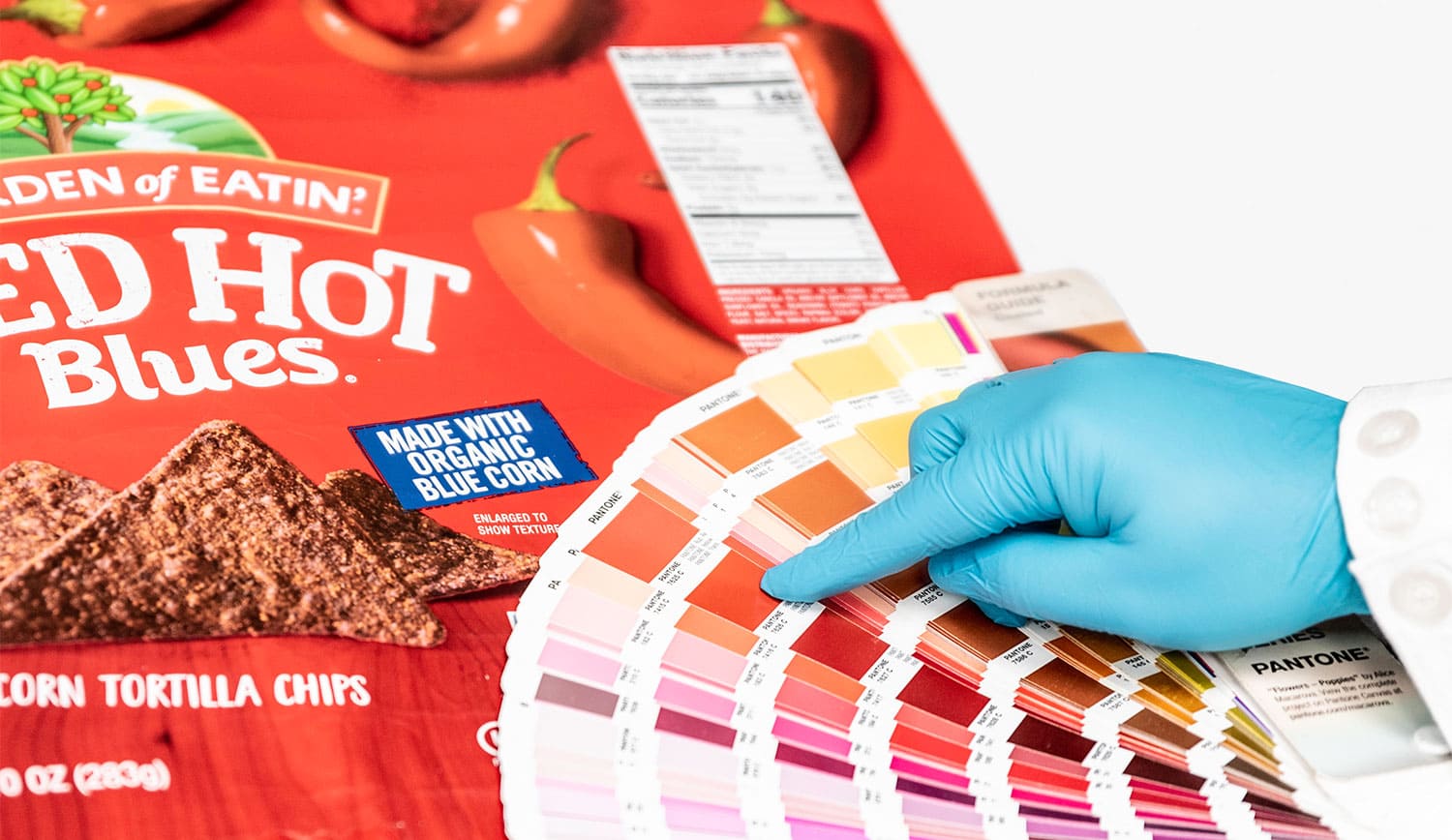 ---
UFlex Chemicals Unique offerings:
In order to support the packaging business, UFlex Chemical business has commercialized lot of value-added unique products that not only improve the functionality but also help to reduce the overall inks, Adhesives and solvents reductions.
Solvent based and solvent less white adhesives – This increases the speed of lamination, better aesthetics and lower cost in use.
High Strength and Low GSM PU inks – This reduces the overall ink GSM and solvent consumptions with laser cylinder/low etched electronic cylinders.
Water based inks for paper printing
Water based blister coatings
LED inks and Coatings – which reduces the energy cost and carbon foot depletion.
Water based barrier coatings for paper cups and heat sealable coatings for ecommerce heat sealable paper bags.
Water based heat seal coating for Tea bags.
---
Production Facility
We have ultramodern manufacturing plant in Noida and Jammu with installed capacities more than 57000TPA.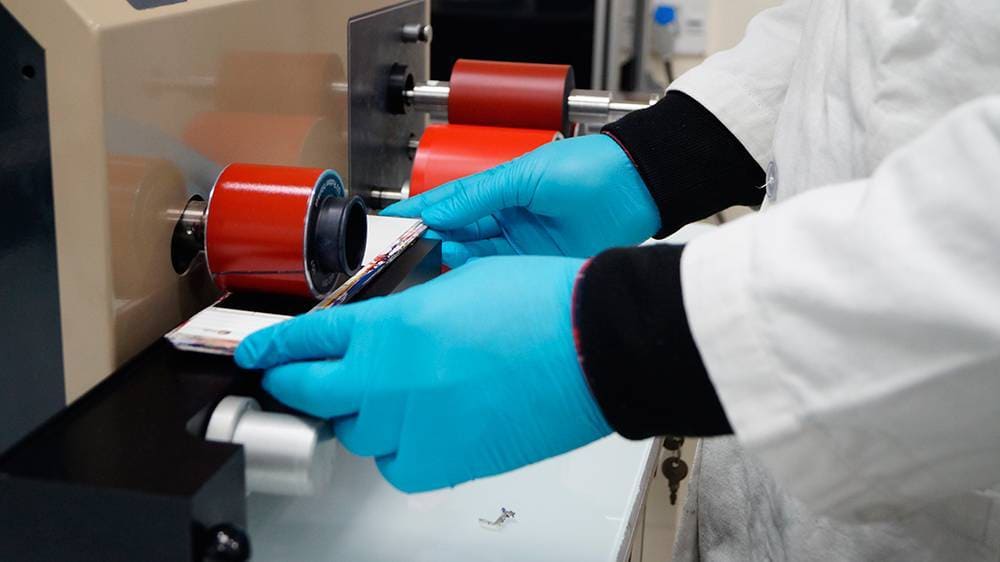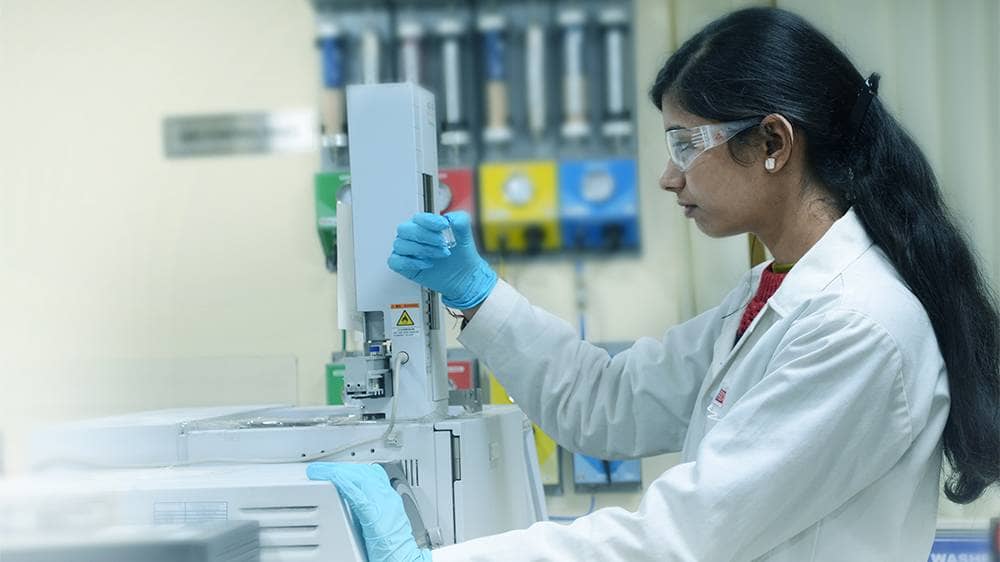 ---
Operational Excellence
As the world gets competitive, it is incumbent upon organizations not to lose sight of common good in its pursuit of profit. To ensure a certain standard of quality, we as packaging and printing ink manufacturers, follow stringent quality standards at every stage of production. We follow the concept of developing sizable basics, i.e., planning, safety, and efficiency for upraised social responsibility and the common good over profit.
SOME OF THE INTERNATIONAL CERTIFICATIONS THAT UFLEX COMPLIES TO ENSURE WITH SYSTEM-ORIENTED APPROACH
ISO 9001: 2015
A quality management system that demonstrates our ability to consistently provide products and services that meet customer demands while at the same time also complies with applicable statutory and regulatory requirements.
ISO 14001:2015
An international standard which certifies, UFlex has an effective Environmental Management System (EMS) in place.
ISO 45001: 2018
An international standard assuring management system of occupational health & safety.
ISO 50001: 2011
A certification that takes into consideration that energy is not only used efficiently but also helps to conserve resources and tackle climate change.
ISO 31000: 2018
A family of standards relating to risk management ensures UFlex Chemicals follow the principles and generic guidelines on risk management.
ISO 17025
Govt. of India has authorized NABL as the sole accreditation body for testing and calibration laboratories. The objective of NABL is to provide third party assessment of quality and technical competence.
Read
---
Research & Development
At UFlex, innovation is in our DNA that strives us to commit ourselves and find new avenues for exceptional research that promotes all-round quality.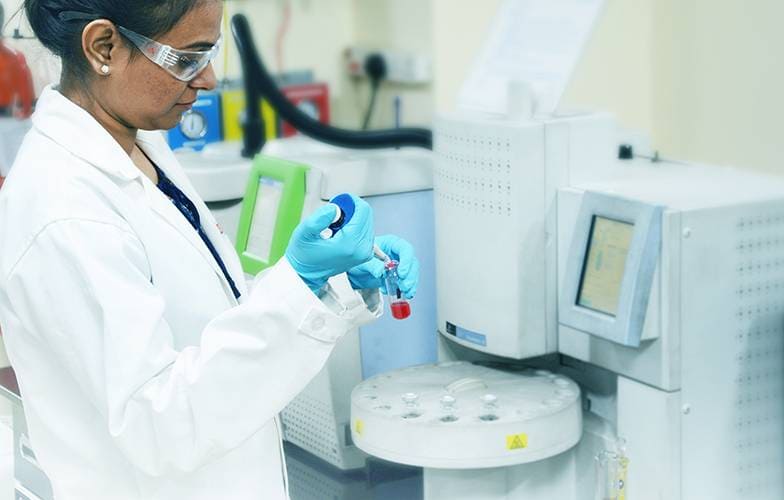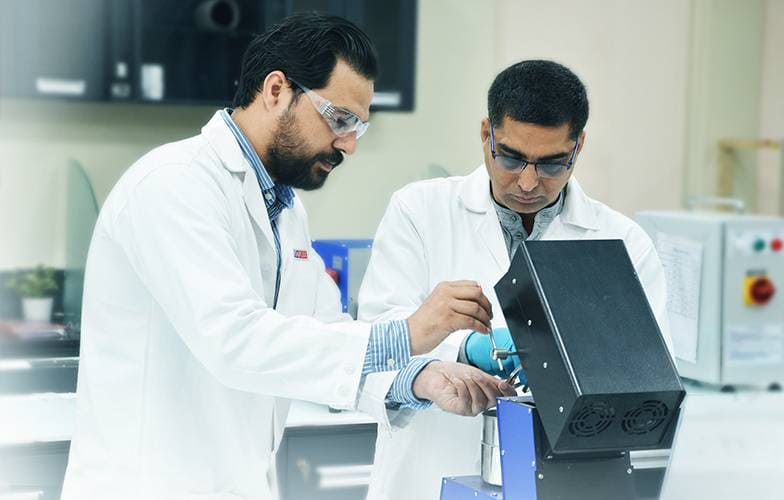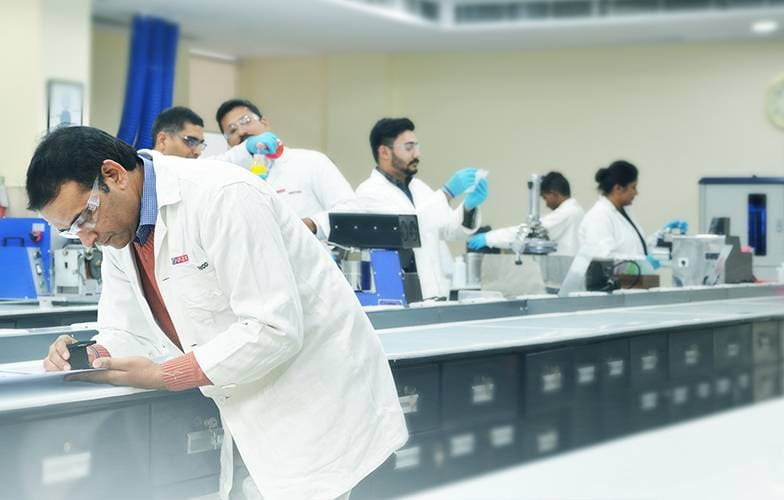 Our research & development (R&D) center based out of Noida is recognized by The Department of Science and Technology, Govt. of India. The center is equipped with a wide variety of modern innovations to develop and test the finished products right from the raw material level.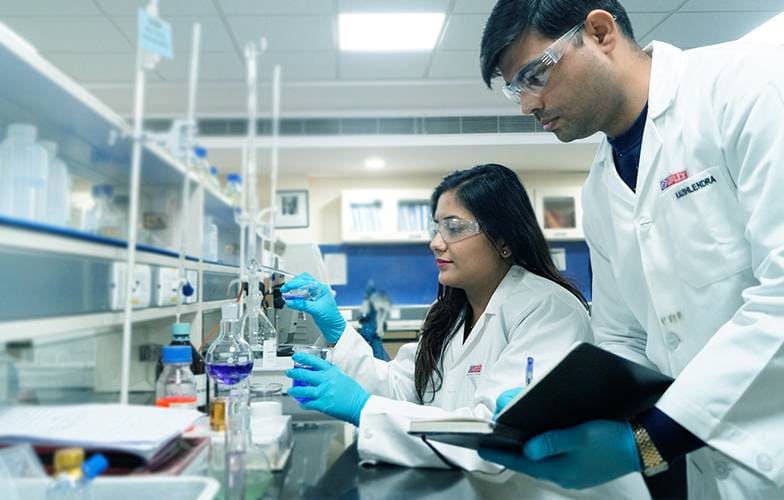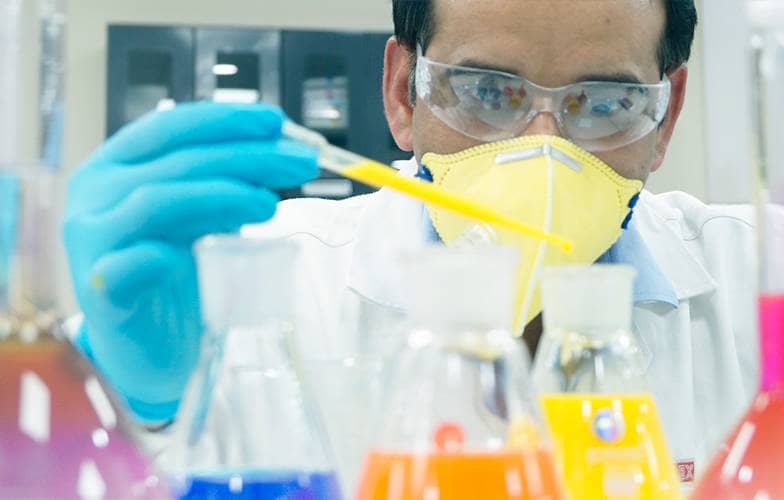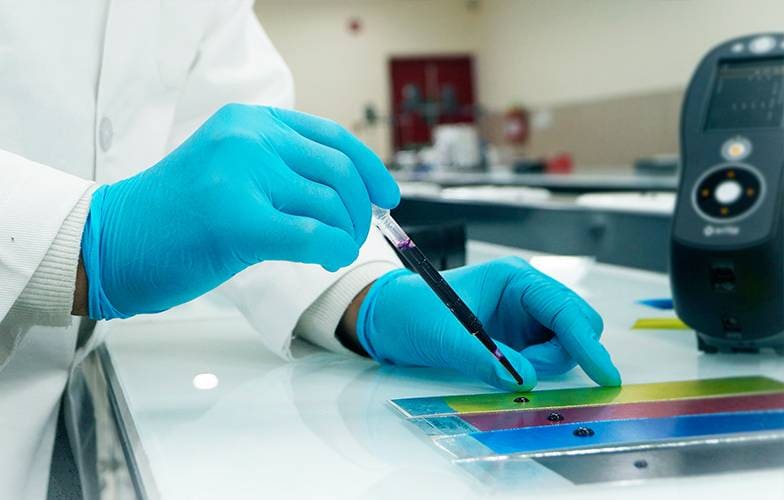 Our highly skilled research & development (R&D) team is also renowned for publishing research papers and white papers that helps to develop valuable offerings.