Products
---
UFlex Chemicals Business is a global flexible packaging materials and solutions company. The company offers a variety of primers, water-based flexo and gravure inks, radiation-curable inks , solvent based inks, topcoats, heat seal coatings, barrier coatings for PE replacements, water-based blister coatings, Energy curable coatings, UV coatings, solvent-based matt and gloss coatings, UV LED coatings, solvent-based, solvent-free and water-based laminating adhesives and more.
UFlex Chemicals Business is a globally recognized company specializing in flexible packaging materials and solutions. Our extensive product portfolio covers a wide range of offerings to meet diverse packaging needs.
We provide:
Primers: Our primers enhance adhesion and ensure optimal performance of printing inks and coatings on various substrates.
Water-based Flexo and Gravure Inks: We offer water-based inks specifically formulated for flexographic and gravure printing processes, delivering vibrant colours, excellent print quality, and environmental sustainability.
Radiation-Curable Inks: Our radiation-curable inks can be cured using UV or electron beam (EB) technology. They provide fast curing, high gloss, and superior adhesion properties.
Solvent-Based Inks: Our solvent-based inks deliver exceptional colour vibrancy, printability, and durability. They are suitable for a wide range of flexible packaging applications.
Topcoats: Our topcoats provide protection, gloss, and aesthetic enhancement to printed surfaces, ensuring durability and visual appeal.
Heat Seal Coatings: We offer heat seal coatings that provide reliable sealing properties for flexible packaging applications, ensuring product integrity and freshness.
Barrier Coatings for PE Replacements: Our barrier coatings enhance the barrier properties of packaging materials, making them suitable replacements for traditional polyethylene (PE) structures.
Water-based Blister Coatings: Our water-based blister coatings are specially formulated for blister packaging applications, offering excellent adhesion and peel strength.
Energy Curable Coatings: Our energy-curable coatings offer fast curing, excellent chemical resistance, and high gloss, making them ideal for demanding packaging applications.
UV Coatings: Our UV coatings provide exceptional gloss, scratch resistance, and durability, enhancing aesthetics and protection for printed materials.
Solvent-Based Matt and Gloss Coatings: We offer solvent-based coatings with both matte and gloss finishes, catering to various packaging design requirements.
UV LED Coatings: Our UV LED coatings are formulated for curing with LED technology, providing energy efficiency, fast curing, and high performance.
Solvent-Based, Solvent-Free, and Water-Based Laminating Adhesives: Our laminating adhesives, available in solvent-based, solvent-free, and water-based options, provide excellent bond strength and adhesion properties.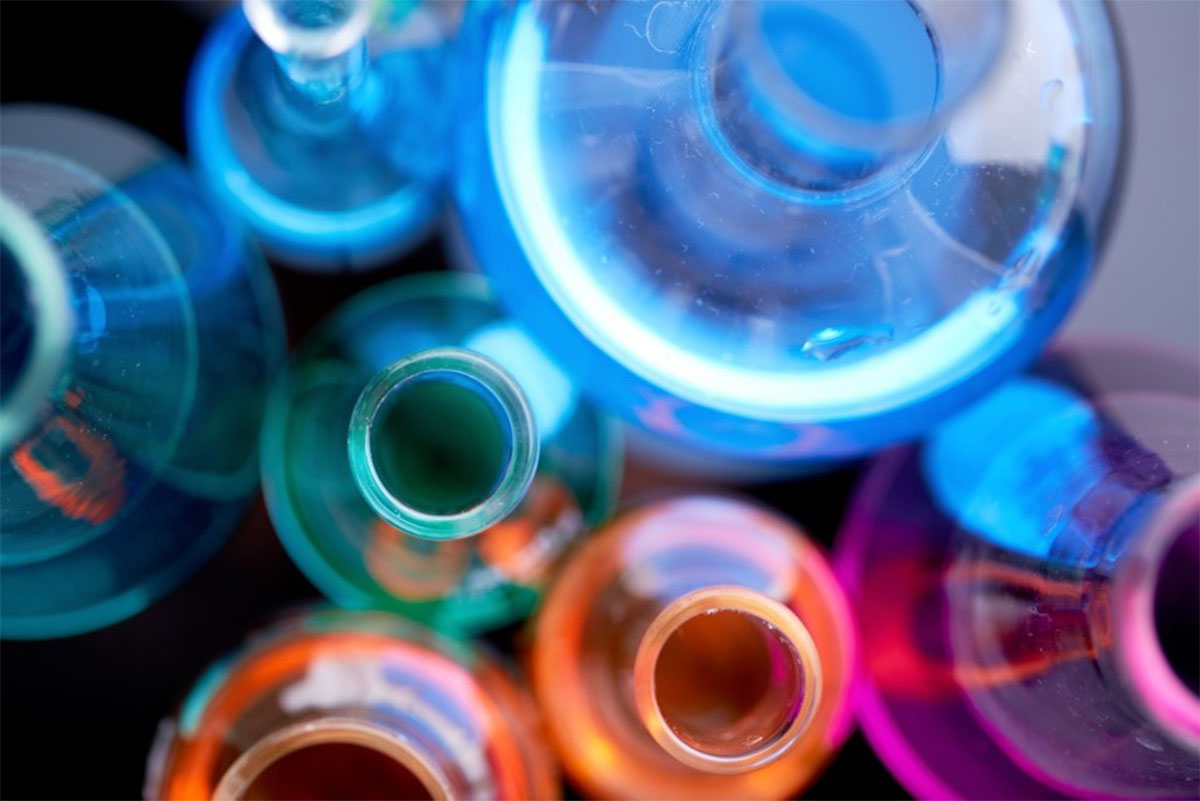 With this comprehensive range of products, UFlex Chemicals Business is dedicated to meeting the diverse needs of the flexible packaging industry. We provide high-quality, innovative, and sustainable solutions to support our customers' packaging requirements.
---