About Us
---
What we do?
UFlex is India's Largest Flexible Packaging Company headquartered in Noida, in the National Capital Region of Delhi. UFlex with its three manufacturing facilities supplies to all Major Multi National and Indian Customers. UFlex is also the largest Flexible Packaging Exporter with major presence in North America, Europe, Africa, South East Asia and the Middle East. UFlex has a manufacturing capacity of over 135000 TPA with plants located in Noida and Jammu.

We offer the broadest product range in Flexible Packaging and Laminated Roll Stock. Some of the products of our portfolio are wide variety of Pouches including 3D and 4 D Pouches with re-closable options, Wicketed Bags for Baby and Hygiene markets with handle, Pet Food Pinch Bottom Bags, Cement Block Bottom Bags, Flexi-Tubes, Lids, Confectionary Foils, Embossed Foils, Hygiene Films, Innolock Pouches, Pocket PTC Zipper, Spot Embossing, Electron Beam Curing, Cast 'n' Cure Technologies etc. UFlex offers flexible packaging solutions under the brand "Zip Pouch" for use in Refrigerators, School Lunch and for home storage purposes.

UFlex has the unique advantage to deliver customized solutions due to its full backward integration into Films (BOPET, BOPP, CPP, Metalized Films), Chemicals (Inks, Coatings, Adhesives), Engineering (Converting & Packing Equipments), Holography (Films, Labels) and Cylinders (Electronic, Laser and Flexographic Plates).
UFlex has Four Research and Development Laboratories approved by the Ministry of Industries, Government of India, with advanced equipments such as Differential Scanning Calorimeter, FTIR, OTR, MVTR, UTM, Gas Chromatograph that facilitate analysis and development of new Flexible Packaging Solutions.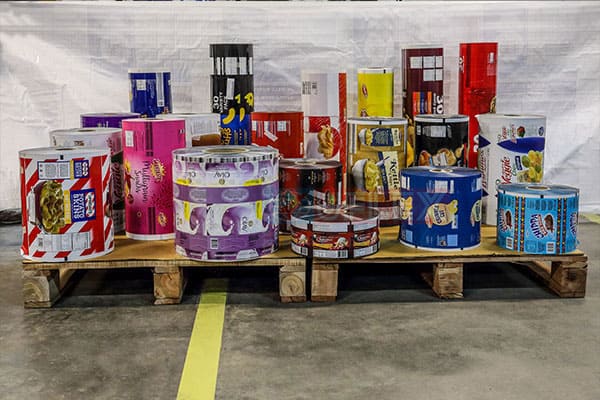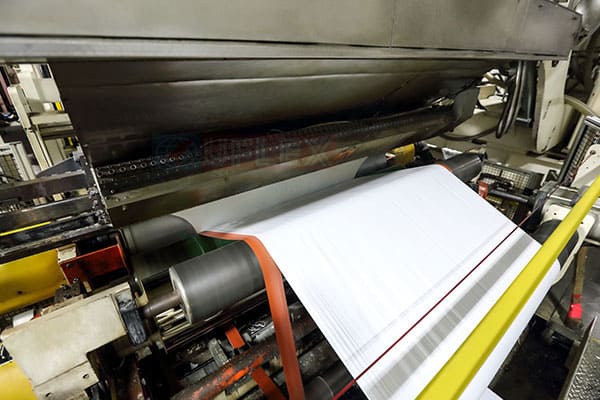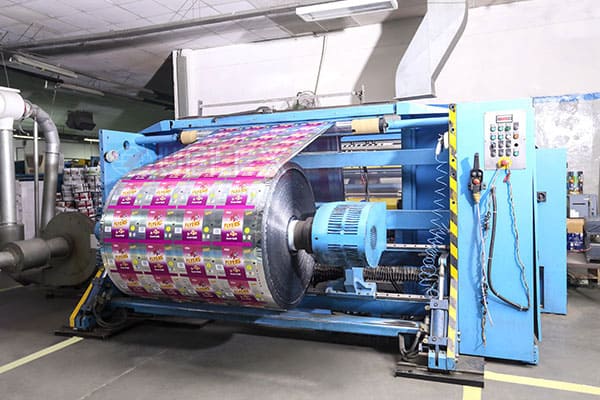 UFlex is the pioneer in India in introducing various innovative products that deliver Consumer Convenience and Extended Shelf Life. Uflex's consistent product quality is maintained through Systems and Procedures as defined in ISO 9001:2000, BRC: IOP, ISO 22000.

UFlex has marketing offices around India and across the world to ensure quickest response time and prompt service to its customers. All activities of the business are focused on delivering Customer Delight and Satisfaction through meeting On Time in Full (OTIF) and Consistent Quality.
---
Production Facility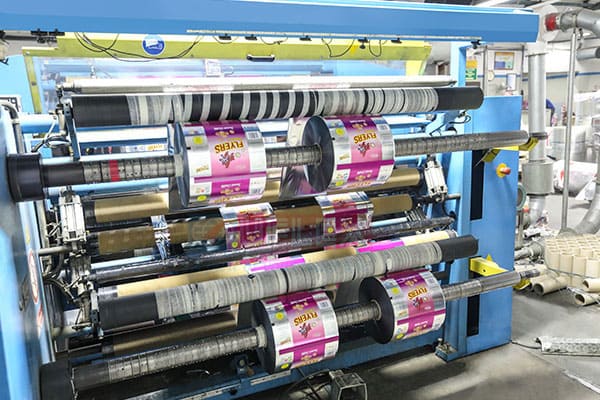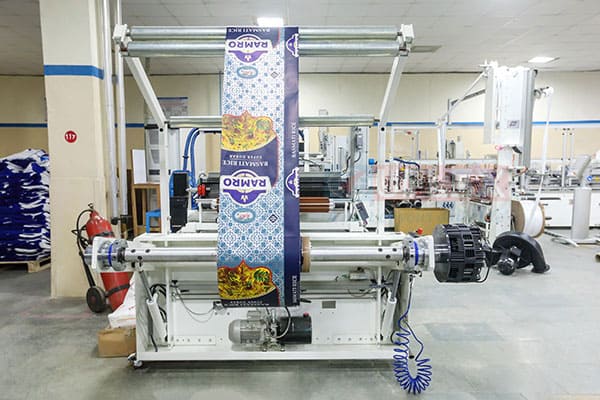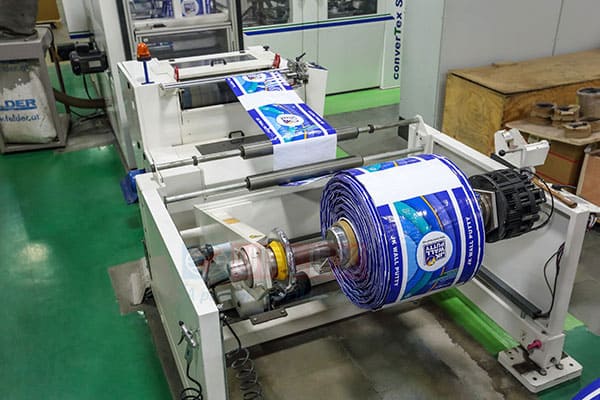 UFlex operates one manufacturing facility in Noida and two manufacturing facilities in Jammu. The total manufacturing capacity of these plants is over 135000 TPA. All plants and marketing offices are interlinked through Enterprise Resource Planning (ERP) system operated through Oracle software, to offer seamless information flow to ensure 'On time Communication' with all stakeholders.
---
Operational Excellence
Over the years UFlex has transmitted best practices across businesses, resulting in higher productivity and reduction in consumption at source. UFlex has one of the highest employee satisfaction indices in the industry with people assuming greater responsibilities and sense of pride within the division and across businesses.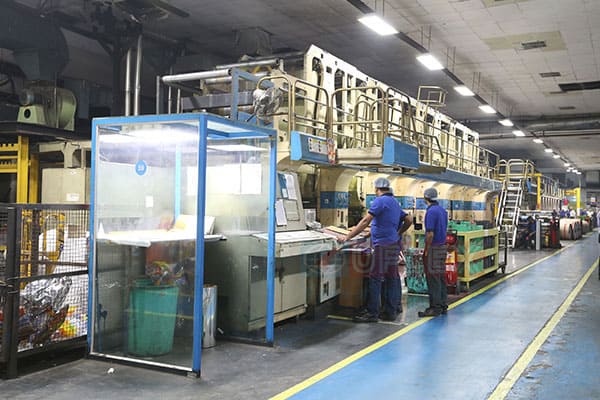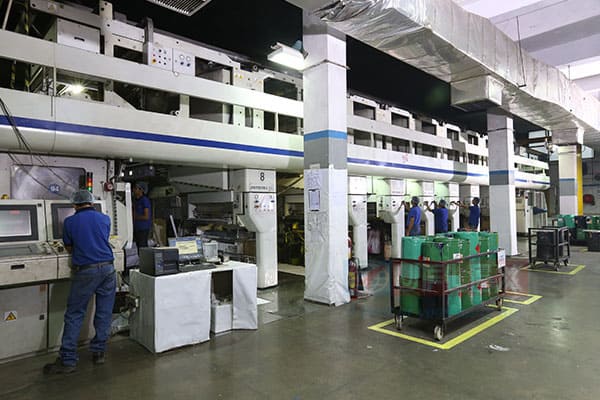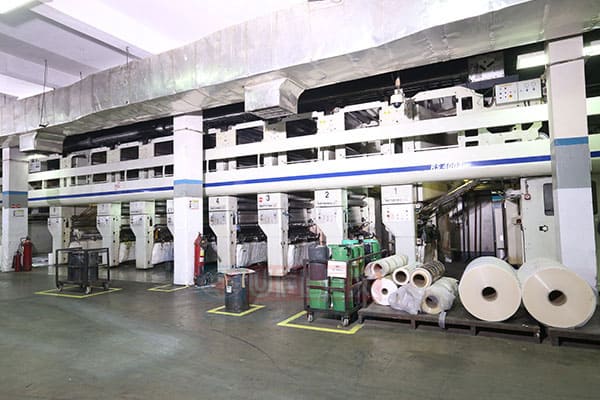 ---
Research & Development
UFlex significantly invests in the Research and Development activities and towards the equipments required for advanced polymeric research and barrier technologies to provide extended shelf life to products.
UFlex is the only company in India capable of Metalizing Polyethylene Film providing functional barrier and significant reduction at source. This Metalized PE Film has replaced the traditional three layer structure used in personal product categories.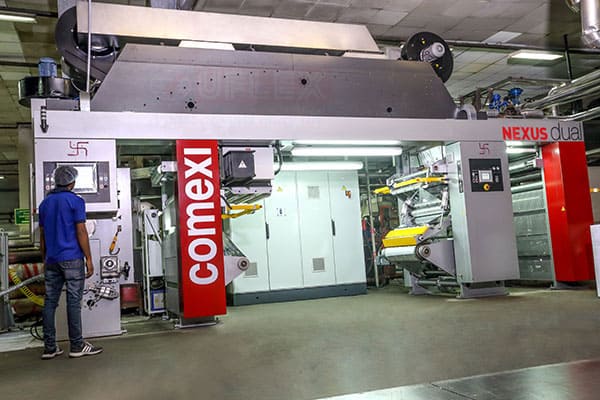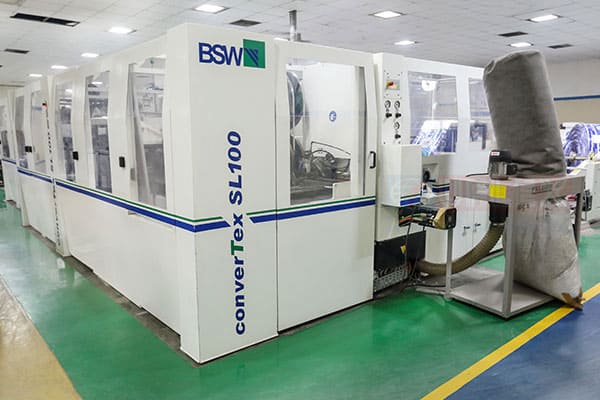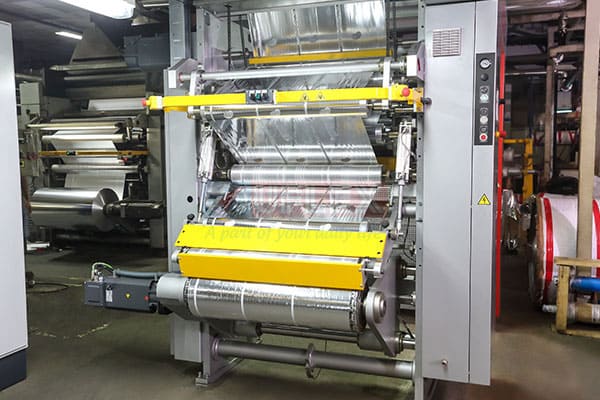 UFlex has pioneered the Electron Beam Coating Technology in India and has successfully eliminated the Print carrier layers, which are not required in both primary and secondary packages. The advanced Electron Beam Curing is also now offered with Cast N Cure solutions to provide superior aesthetics to packages.