Learning & development
---
About UFlex learning academy
We are excited to unveil UFlex Learning Academy, a platform for specialization and growth of our human capital.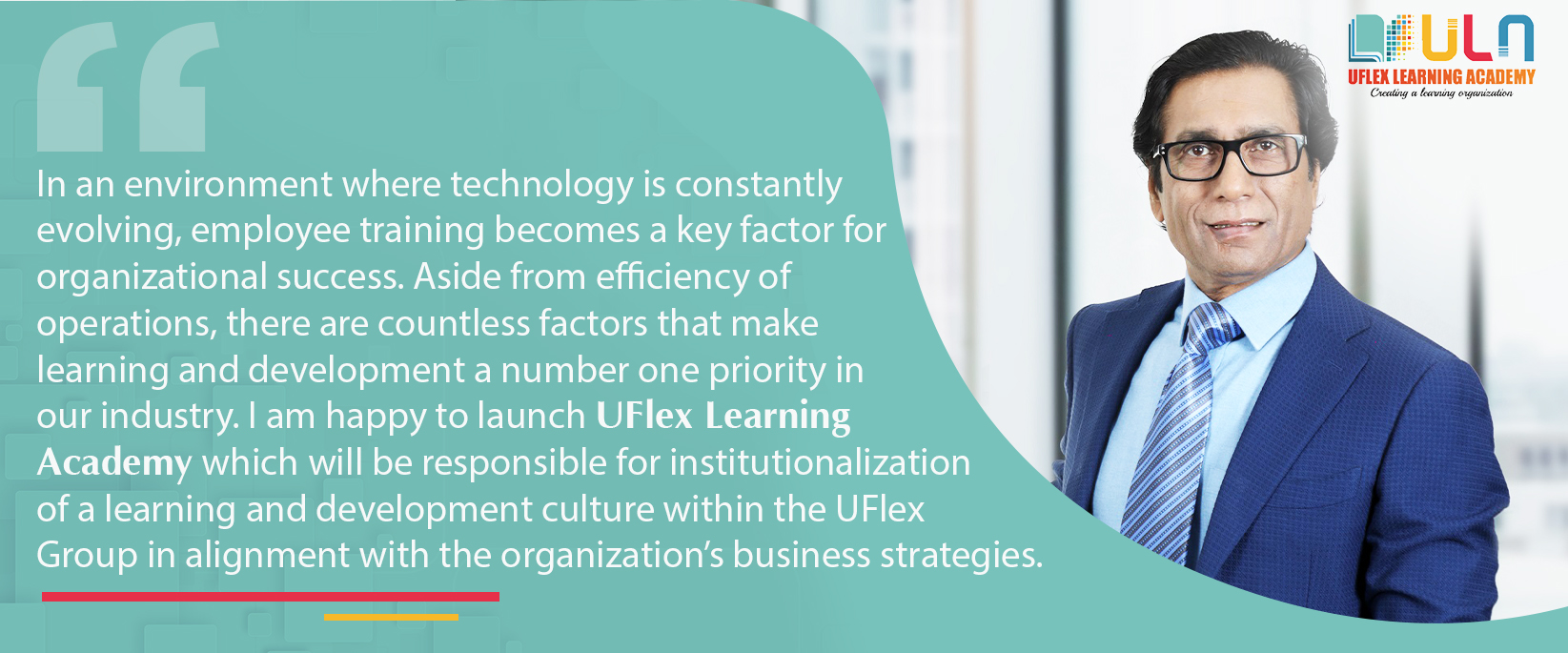 Through our learning modules and subject matter experts, we strive to create a culture of learning and up-skilling our employees across the organization. We have re-energised our customized programs that will cater to the needs of every individual and give them an opportunity to excel in their career.
The Academy brings together a range of off-the-shelf digital, blended, and classroom courses on a wide range of business-driven subjects, delivered through our secure and accessible online platform.
---
Meet the Academy Wing Champions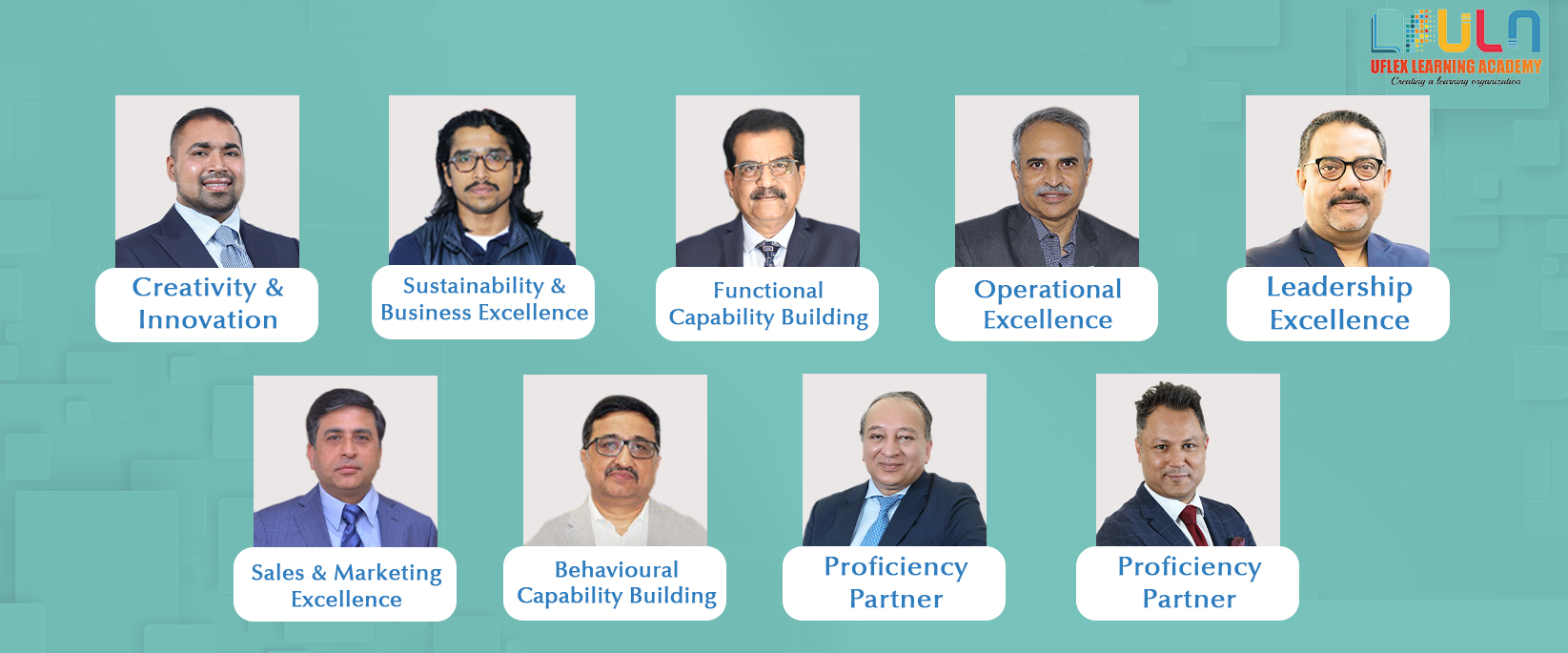 Our each Wing Champion will provide guidance, under their wing, to the Academy. They will lead the change with strategic learning initiatives and share their insights and domain experience that will help the Academy conceptualize business specific as well as cross business workshops and learning programs. The Wing Champions will craft an immersive learning journey for individuals and businesses through a practitioner's perspective.
---
How will you be benefitted by the Academy?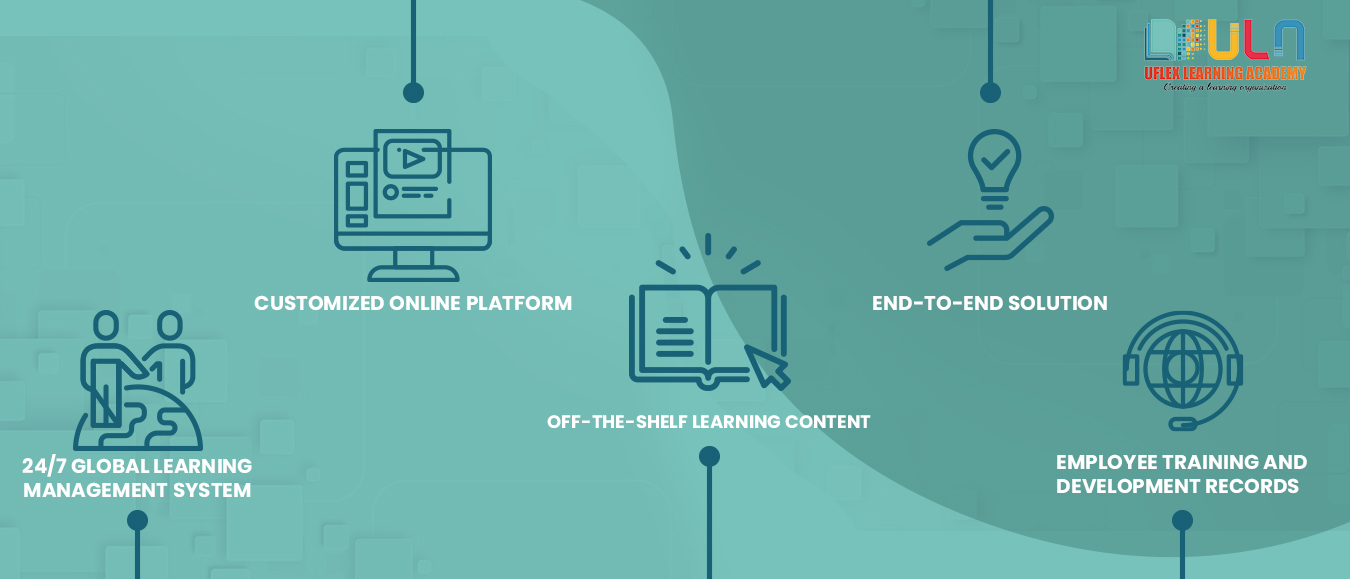 Research: Dedicated content development team would ensure every module is customized and has a strong linkage to business strategy and operations such as S&M, R&D, New Product Development etc.
Talent Pool: Academy will have a dedicated team of delivery experts who will go through a rigorous certification process.
Structured: Each wing will work in a structured manner to ensure learning opportunity is not missed and every employee is well aware of his/her learning journey in UFlex.
Technology: Strong dependency of Learning Management System will ensure Self-Directed Learning | Learning Culture | Learning Organization.
To know more about the Academy, write to us at: learning_academy@uflexltd.com | Get networking with us at: