About Us
---
What we do?
UFlex is India's largest end to end flexible packaging solutions company serving as a one stop shop for all flexible packaging needs across varied industry sectors spanning USA, Canada, South America, UK, Europe, Russia, CIS countries, South Africa and other African countries, Middle East and the South Asian Countries.
Headquartered in Noida (National Capital Region, Delhi) we have packaging film manufacturing facilities in India, Dubai, Mexico, Poland, Egypt and USA with a cumulative capacity in excess of 432,400 TPA (969 million lbs/ year). We are already the world's largest supplier of polyester films for flexible packaging applications.

The irreproachable legacy that we have earned is on account of two factors Quality and Service.
Our focus on Quality emanates from our firm belief that we will only deploy the finest technology available coupled up with State-of-the-art equipment that will add maximum value to your business. This is our unspoken yet universal commitment to all our customers who deserve nothing less than the best.
Our meticulous approach of offering the most precise packaging solution to our clients in the shortest lead time and most effective price coordinates has earned us some of the world's most prestigious international awards for product excellence, innovation with differentiation and sustainability.
The second focal point is Service. With an overarching aim of serving our customers by maintaining a close proximity with them, we started our first overseas plant in United Arab Emirates (UAE). Ever since, there has been no looking back and we have increased our global footprints to Mexico, Egypt, Poland and United States of America. We assure just in time deliveries to our customers that give them the much needed ease and effective working capital management. We are with you, for you when ever and where ever you desire.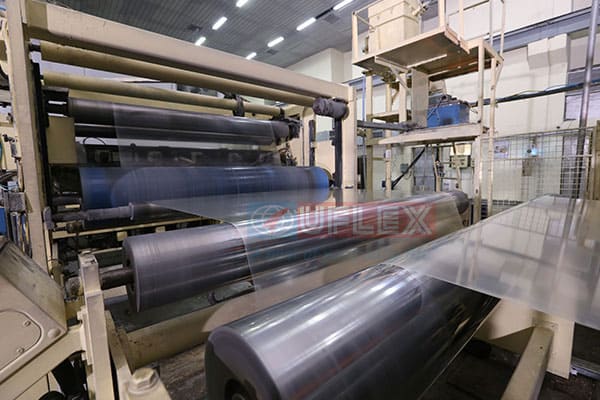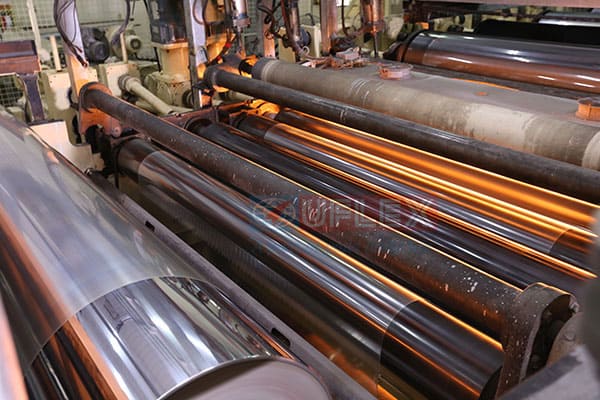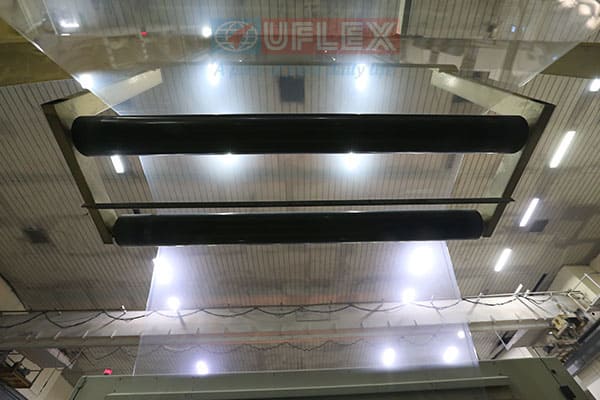 ---
Production Facility
We are a multi-million conglomerate spread over 350 acres across four continents. We operate from India, UAE, Mexico, Egypt, Poland and United States of America. Our manufacturing facilities are ISO 9001, 14001 and HACCP certified. UFlex is the only global packaging film manufacturer with global outreach that together accounts for over 90% of the global packaging market.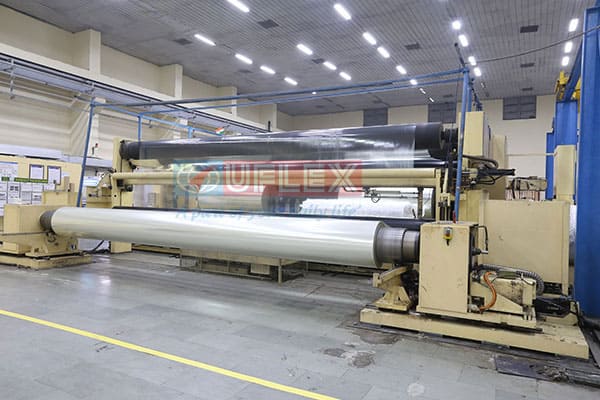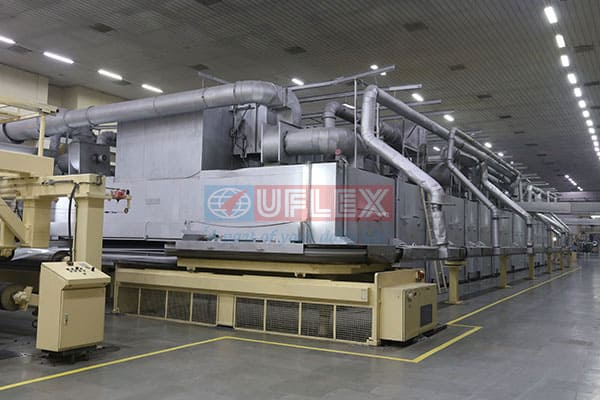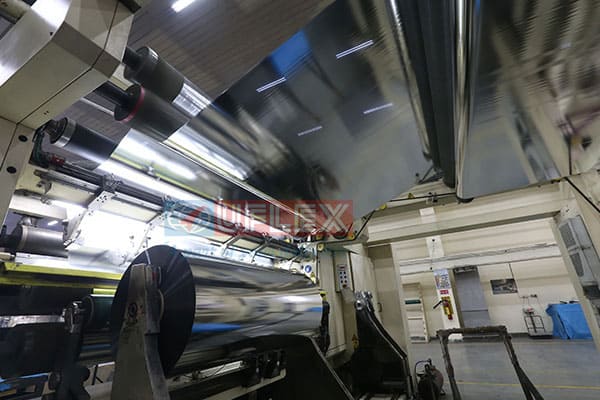 We have state-of-the-art ISO 9001, 14001 and HACCP certified plants producing BOPET (Bi-axially oriented polyethylene terephthalate), BOPP (Bi-axially oriented polypropylene), CPP (Cast polypropylene) and Metallized films in Asia, Europe, North America and Africa.
Our manufacturing facility in Noida has three lines of 6.7 meters each for BOPET films, with a combined capacity of 54,000 TPA, two lines of 6.7 meter each for BOPP films with a combined capacity of 30, 000 TPA, and one CPP line with capacity of 4,000 TPA. In addition, we have six State-of-the-art 2.5 meter wide plasma enhanced high-barrier metallizers with a capacity of 40,800 TPA.
Flex Middle East has two ultra modern 8.7 and 6.7 meter wide Polyester film lines, operating at 500 m/minute to produce 52,000 TPA of polyester films (BOPET). One State-of-the-art 2.5 meter wide plasma enhanced high-barrier metallizer is capable of producing 4,800 TPA of high quality metalized film.
Flex Americas S.A. de C.V's plant in Mexico produces BOPET films and High-barrier Metalized Films. It houses two 8.7 meter wide BOPET film lines running at 500 m/minute to produce 60,000 TPA of film. This is one of the world's largest film plants – much bigger than any other film lines presently running in North America – and are complemented by two 2.45 meter wide plasma enhanced State-of-the-Art high-barrier metallizer with a capacity of 9,600 TPA; two 1.250 & 1.600 meter wide Alox Coated State-of-art Film Line with a capacity of 5,400 TPA & three lines of Holography State-of-art Film Line with a capacity of 100 TPA.
Flex P Films (Egypt) S.A.E. has three film lines in operation – one 8.7 meter wide 500 m/minute BOPP film line that produces 35,000 TPA; one 8.7 meter wide 500 m/minute BOPET film line that produces 30,000 TPA; and a CPP line that produces 12,000 TPA of film. The film lines are complemented by three State-of-the-art Plasma enhanced High-barrier Metallizers that churn out 18,000 MT of high quality metalized films per year. The plant also houses an AlOx coating line that produces 2,400 TPA of high barrier, transparent film per year.
Flex Films Europa Sp. z.o.o. plant in Poland is our first manufacturing facility in Europe. The plant houses a State-of-the-art 8.7 meter wide BOPET film line that runs at 500 m/minute and can produce 30,000 TPA of film supplemented by two Plasma enhanced High-barrier Metallizer that can produce 10,800 TPA of film every year.
Flex (Films) USA Inc's plant in Kentucky houses an 8.7 meter wide BOPET film line running at 500 m/minute and is capable of producing 30,000 TPA. It is complemented by Plasma enhanced High-barrier Metallizer that can produce 5, 400 TPA of metalized film. The BOPET film line is bigger than any other film line presently operating in USA.
---
Operational Excellence
Hailing from the core value system of UFlex Group, we at Films Division, incubate mutually enriching business partnerships. We specialize in defining and designing solutions with immaculate precision to maximize your operational economy and bottom line.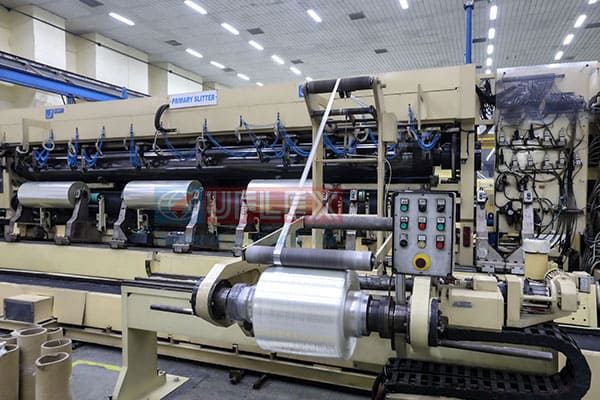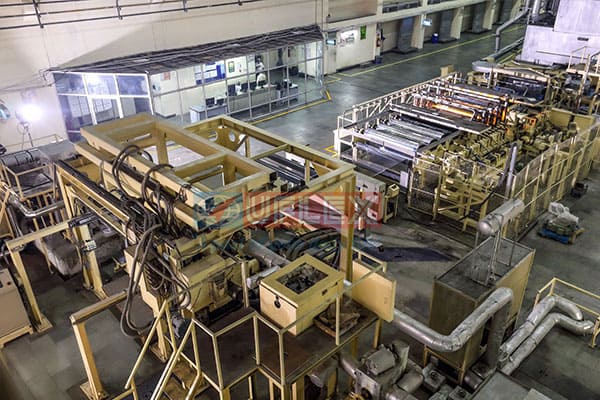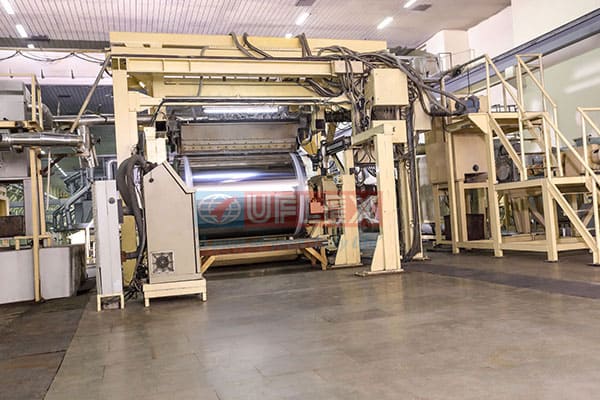 In doing this we particularly focus on:
Path-breaking innovations with differentiation;
High material efficiency leading to greater production yield;
Reduced operating cost;
Optimum asset utilization.
We are now working towards attaining world class operational excellence by systemic elimination of losses in all areas of operations. Our focus incessantly remains on sustainability as we work towards reducing wastes and energy consumption.
---
Research & Development
Flexible packaging is the fastest-growing sector globally. India's packaging industry is no exception. The shift from traditional rigid packaging to flexible packaging mainly on account of its attractiveness, cost-effectiveness and strength is largely aided by ever increasing consumer demand. To continually innovate and meet the demand, UFlex Films Division India has a dedicated Research and Development Department.
At Films Business of UFlex, one of our prime thrusts is to develop and execute an appropriate innovation strategy as an essential part of our overall business plan.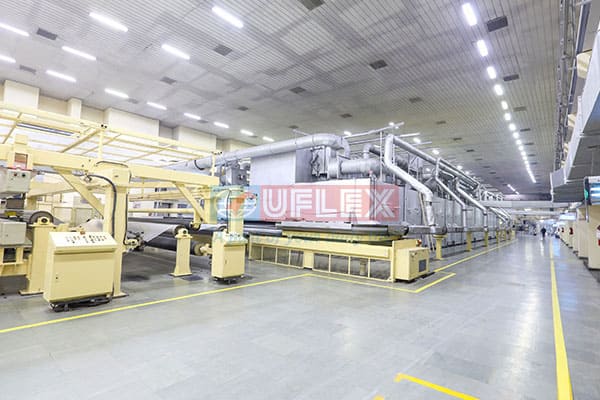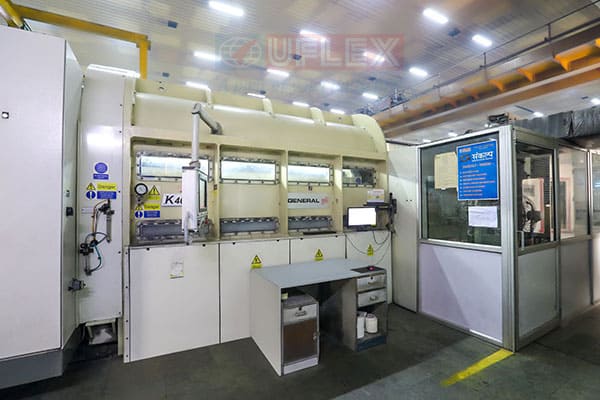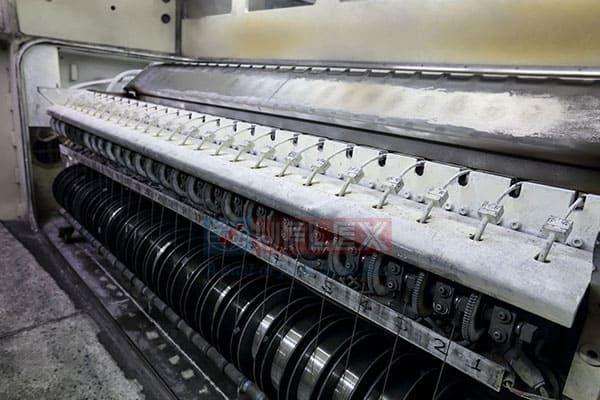 This starts with a predominant and unwavering focus on developing the necessary skills, having a well-defined roadmap, identifying and earmarking the requisite resources, efficient implementation and last but not the least undiluted attention on achieving results. This has been the key to our consistently good track record of new and innovative products and shall continue to be. This is a daunting task that requires complete dedication and a never say die attitude.
We also customize products as per clients' requirements and carry out a feasibility and viability analysis for their benefit.
---
To Know More About Packaging Films, Visit FlexFilms Website www.flexfilm.com