CMD's profile
---
Ashok Chaturvedi - Founder, Chairman & Managing Director (UFlex Group)
Mr. Ashok Chaturvedi is a visionary first generation entrepreneur and founder of the UFlex Group. The group has interests in end-to-end flexible packaging solutions including Pouches, Tube & Bag for packaging, Bi-axially Oriented Packaging Films, Chemicals, Packaging and Converting Machines, Rotogravure Printing Cylinders, Aseptic Liquid Packaging and Holography. He is the architect of the group's vision and value-driven business strategy and under his dynamic leadership, the group has evolved to become the largest flexible packaging materials and solutions company in India and a recognized global player in the polymer science industry.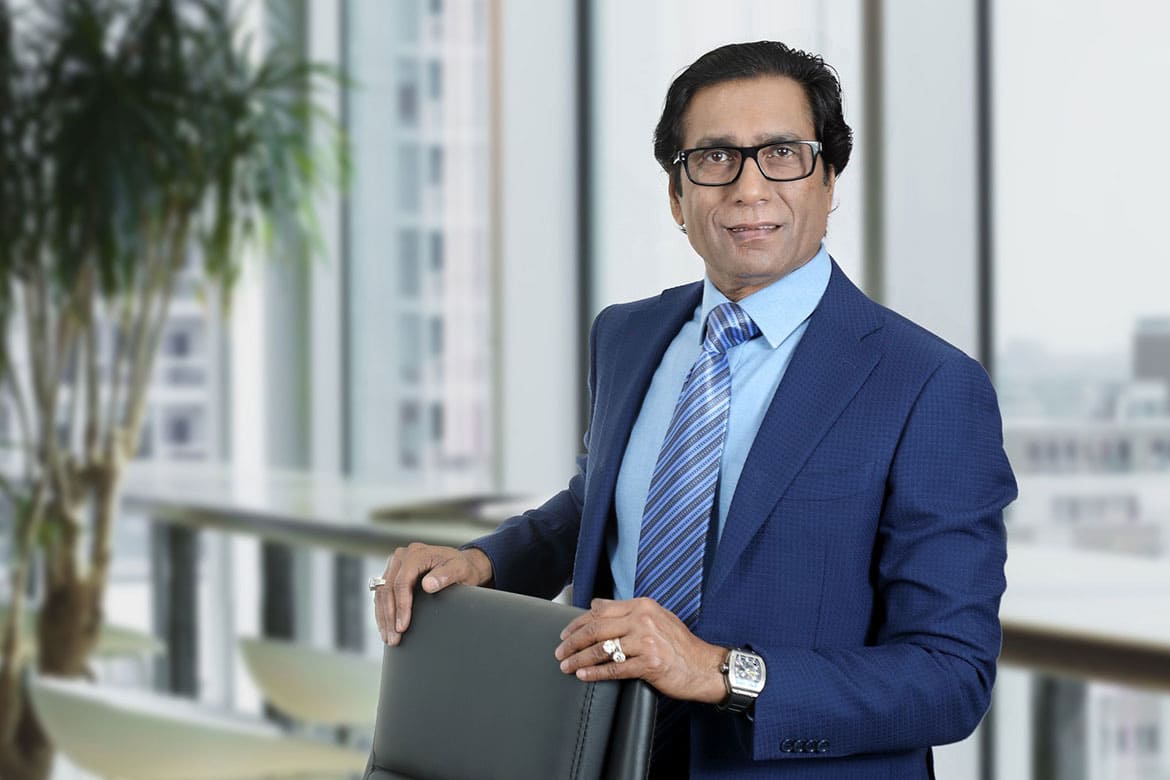 What was started off as a tiny manufacturing unit in 1985 by Ashok is today a full vertically integrated business group with flourishing business ventures in flexible packaging space. With a turnover in excess of USD 1 bn, Ashok has led the company along the growth trajectory to position itself as leading provider of innovative and sustainable packaging solutions. In addition to manufacturing facilities in India for flexible packaging and associated businesses, the group today has plants for packaging films business in 8 more countries including USA, Mexico, Poland, Egypt, UAE, Russia, Hungary & Nigeria. Its customer base, that includes many Fortune 500 companies, is spread across 150 countries worldwide.
Constantly focused on innovation & value addition, Ashok has the promise of 3 Q's to his customers - Quality, Quantity & Quickness - and leading by example he has imbibed this in the culture of the organization. He is a man of principles and virtues that truly reflects in the DNA of UFlex, placing trust and respect, customer value creation, innovation, global perspective, speed in all directions and socio-environmental responsiveness, at the helm.
He is very passionate about the people's pillar of business and believes that human capital of his organization has been pivotal to group's success and will continue to drive its growth. He is highly regarded for his constant emphasis on bettering the lives of people - be it employees, customers, business partners, shareholders or any other stakeholders - and responsiveness to change and continuous learning. A philanthropist and cricket enthusiast, Ashok works relentlessly towards the cause of providing education and sports facilities to the not-so privileged children and youth.
A globally recognized exponent of flexible packaging industry, he has been honored with many awards and accolades which includes 'Inspirational Leaders of India 2020' by global consulting firm White Page International and 'ET Polymers Lifetime Achievement Award 2018'; and 'Father of Flexible Packaging' at the Global Conference on Plastic & Packaging 2019. A much revered industry stalwart, Ashok is often referred to as the latter by patrons for his pioneering efforts in shaping the contours of the Indian flexible packaging industry and steering it ahead with latest technology and innovations, especially in the space of recycling and biodegradability.