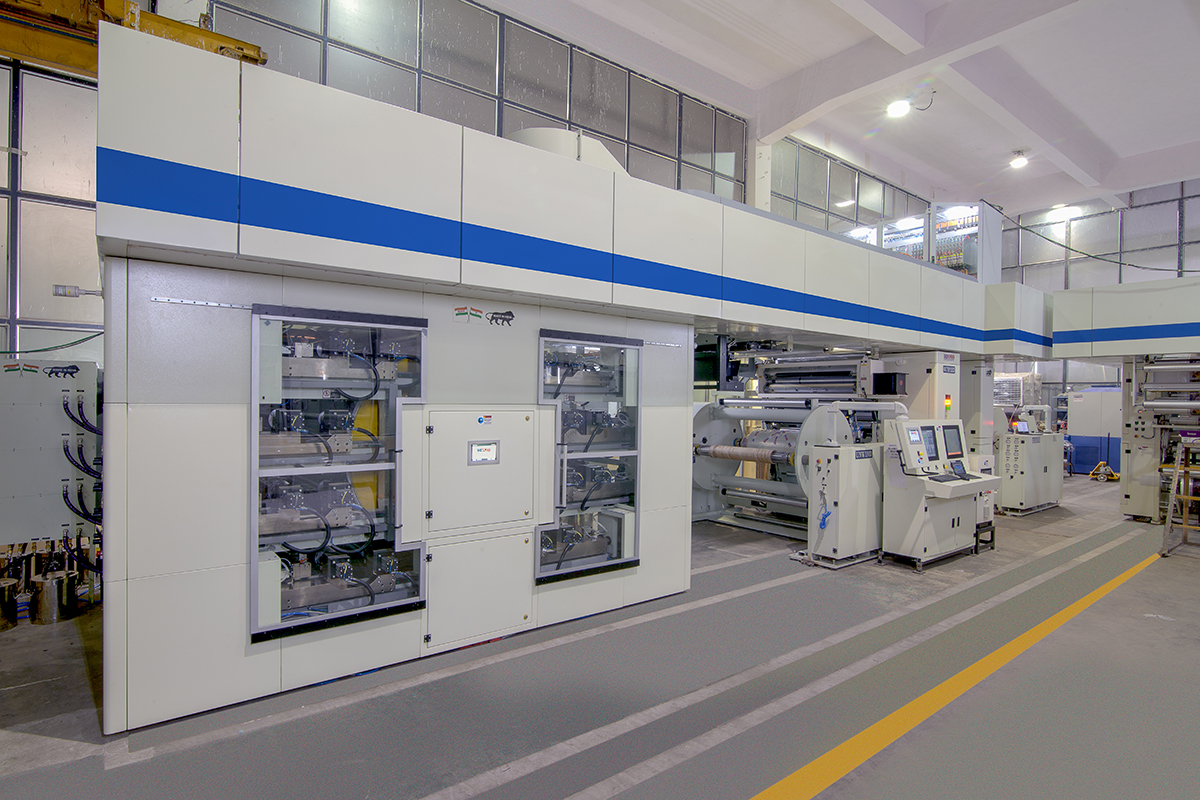 GENERAL SPECIFICATION
No. of Colors: 8
Printing Width: 1350 mm
Web Width: 1400 mm
Printing Repeat: 380-800
Printing Speed: 400 mpm
Ink: Solvent and water-based
Material to be printed: HD-LDPE / 14-100um / PP 10-50um / PET 10-50um / PAPER 40-80 gsm & others
Color of Press: Off White RAL 9002 & Blue RAL 9005
AUTOMATIC TURRET UNWINDER
Max Reel Diameter: 1000mm
Flying Splicing Drive: Automatic both directions
Core diameter: Internal 76 and 152 mm
AUTOMATIC TURRET REWINDER
Max reel diameter 1000mm
Flying splice device Automatic single directions
Core diameter: Internal 76 and 152 mm.
Click Here to Download Converting CI Flexo Machines (UFlexo ELISA) Product Catalogue.
---
We thank you for your interest in machinery manufactured by Uflex! Please fill up the information below. This will help us in understanding your requirements better.
Mandatory Fields are Marked with an Asterisk (*)
---