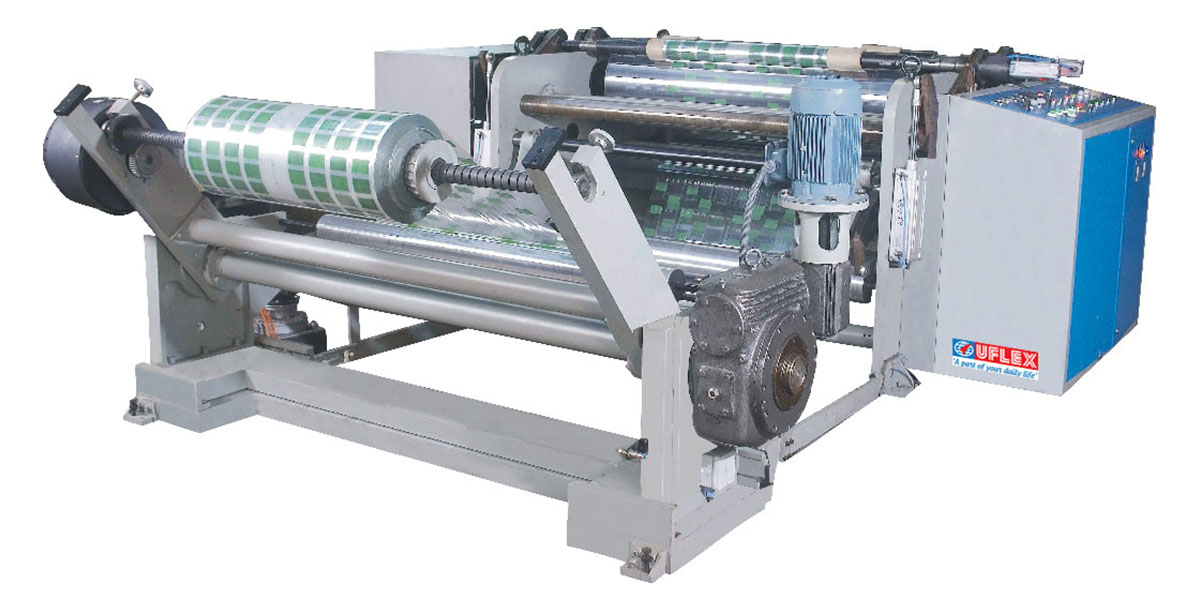 GENERAL SPECIFICATION
Machine Name: UFlex Slitting / Rewinding Machines SCRDSL
Model Name: SCRDSL-1300
Maximum Web Width: 1300 mm
Minimum Web Width: 500 mm
Unwinder
Maximum Roll Diameter: 800 mm
Inside Core Diameter: 76/152 mm
Line Guide system: E+L/BST make for handle roll telescopic.
Rewinder
Maximum Roll Diameter: 450 mm
Inside Core Diameter: 76 mm
Main drive: Steel Drum with pneumatic actuated rubber roller for isolate the tension of unwind and rewind.
Maximum Operating speed: 200 meters/min*
Typical Material Range: Hard and soft film, papers and laminates
Click Here to Download Converting Slitting / Rewinding Machines (SCRDSL) Product Catalogue.
---
We thank you for your interest in machinery manufactured by Uflex! Please fill up the information below. This will help us in understanding your requirements better.
Mandatory Fields are Marked with an Asterisk (*)
---