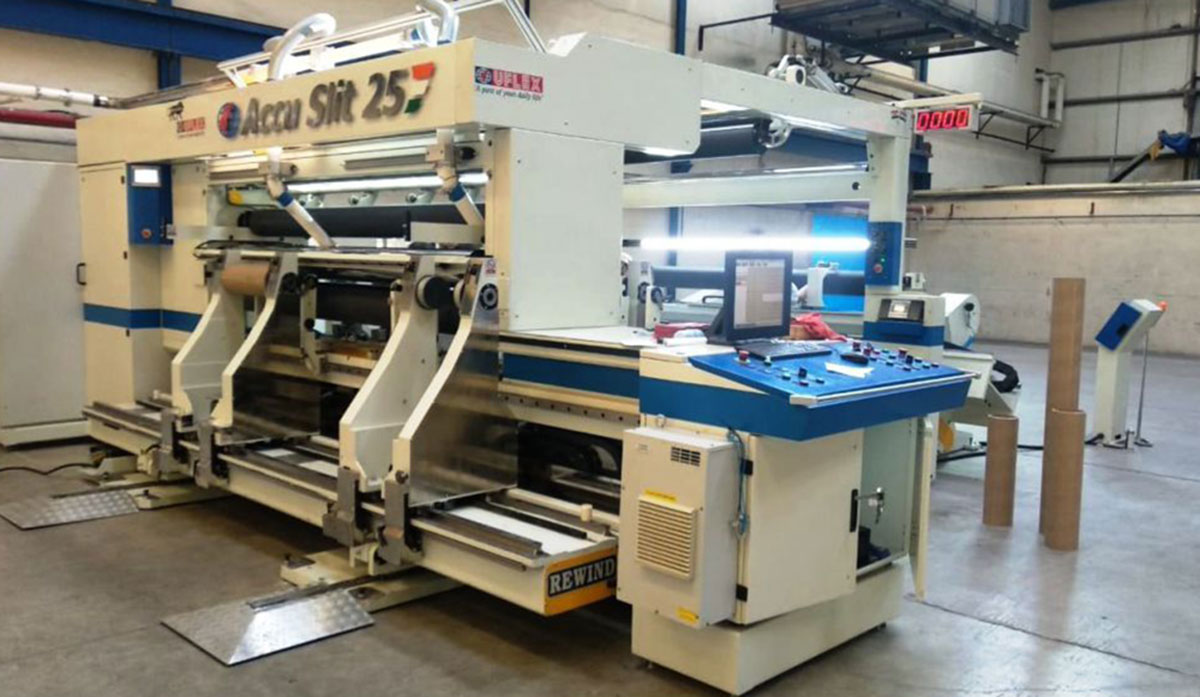 GENERAL SPECIFICATION
Machine Type: Accu Slit 30
Working Width: Max. 3050 mm (without oscillation)
Material Width: Max. 3050 mm & Min 800 mm
Machine Speed: Max. 800 m/min
UNWIND
Parent roll:

Diameter: Max. 1200 mm
Weight including Core: Max. 3000 kg on 6" & Max. 4000 kg on 3"
WEB GUIDER
Type: Automatic Web Controller
Scanner: Ultrasonic Edge Sensor FX 4060
Type of Scanning: Edge
REWIND
Winding Concept: Individual Winding Stations with Centre Drive
Type of Rewind: Contact Winding
Finished Roll Diameter: Min.400 mm & Max. 1200 mm
Click Here to Download Converting Slitting / Rewinding Machines (ACCU SLIT) Product Catalogue.
---
We thank you for your interest in machinery manufactured by Uflex! Please fill up the information below. This will help us in understanding your requirements better.
Mandatory Fields are Marked with an Asterisk (*)
---