Uflex Pyrolysis Plants "Plastics to Fuel" Recycling Plastics for a Healthier Tomorrow
Worldwide research estimates that 8.3 billion metric tonnes of plastic has been produced in the last 65 years. About 60% of that has already ended up in landfill, harming the environment. If this trend continues, it will be an alarming 12 billion tonnes by 2050.
Effective management of waste is a key factor in maintaining the input cost for any business. One such upcoming resource recovery process is Pyrolysis that converts waste into energy that not only protects our environment by clearing plastic waste, but also fuels tomorrow's growth!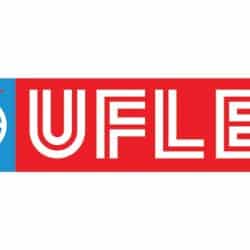 In order to recycle the plastic waste generated out of its process, Indian flexible packaging giant Uflex has taken the lead by recently commissioning the first ever Pyrolysis Process Plant in North India.

At its Noida Packaging plant, Uflex will be converting 6 tonnes of discarded waste material that's generated every day from printing, unused trim, laminates, tubes and other unprocessed material into liquid fuel, hydrocarbon gas and carbon black, which will further be utilized in manufacturing processes.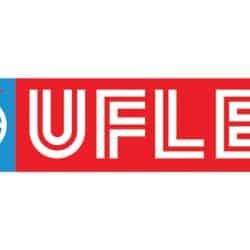 Let's understand how Pyrolysis works! It's a process of chemically decomposing organic materials at elevated temperatures in the absence of oxygen. This reaction takes place inside the pyrolysis reactor and occurs at temperatures ranging from 430°C to 5000C. In this process, waste stored in raw material storage facility is carried to a Shredder, which is cut into smaller pieces and then fed into the Airlock Feeding system. It further feeds the raw material into the Pyrolysis reactor without oxygen.
Thereafter, the Pyrolysis reactor converts polymer waste into pyrolysis oil, hydrocarbon gas and carbon black powder in the ratio of 45%, 45% and 10% respectively.
Carbon black powder is cooled and packed into bags for further use as a solid fuel. Mixture of pyrolysis oil vapour and hydrocarbon gas exits the pyrolysis reactor and is subjected to fractional condensation to get separate fractions of hydrocarbon gas; pyrolysis wax; and pyrolysis oil.
Hydrocarbon gas is used in pyrolysis Hot Air Generator and energy generated is fed to the pyrolysis reactor for heating the plastic waste. The exhaust gases are fed to the Air Preheater to gain combustion air temperature and further used in Evaporator to vaporize the dirty water generated by Effluent Treatment Plant.
Pyrolysis wax is fed into the reactor for further reprocessing. Pyrolysis oil produced from the process is passed through a separator to separate oil and moisture. Pyrolysis oil or Light Distillate Oil is used as a liquid fuel in industrial boilers or Diesel Engines to produce electricity.
Pyrolysis process works as a sustainable waste-to-energy technology with an ability to handle any plastic waste. Moreover, Pyrolysis process is not environmentally harmful to mankind, unlike incineration of Plastic waste.

The Pyrolysis plant of Uflex will help it reaffirm its commitment towards a greener future by demonstrating economically viable solution for handling the Plastic waste in society.