Uflex Chemicals Business has won the 1st International Recognition from RoSPA
Uflex Chemicals Business has won the 1st International Recognition from RoSPA (Royal Society for Prevention of Accidents, UK) Achievement awards 2018 for best EHS practices at Glasgow Scotland at Doubletree by Hilton Hotel Glasgow Central on Sept 13 2018.
RoSPA (Royal Society for the Prevention of Accidents) Registered Charity No. 207823 (SCO39289 for Scotland) and a company limited by guarantee registered in England No. 231435.
RoSPA Enterprises Limited (REL) is a wholly owned subsidiary of The Royal Society for the Prevention of Accidents.
RoSPA is a non-government, not-for-profit organization, and from last 100 years, playing an Active role behind the scenes to change both legislation and attitudes surrounding accidents in UK. Founded in 1916, in London "Safety First" Council to tackle the "alarming increase in accidents in UK" with a vision "save lives and reduce injuries".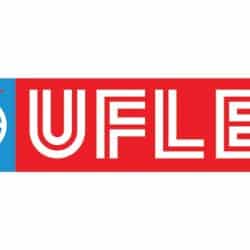 The Achievement Awards are our most popular in UK and based on the individual organisation's occupational health and safety performance for current financial year and graded on a Merit, Bronze, Silver or Gold scale. RoSPA's awards have long been recognizing excellence shown through safety management systems at an organizational level, and more recently – the stand out efforts of individuals in protecting the safety of others.
Chemicals Division qualified for award after following stages:
1.Shortlisted based on the 10 questionnaire analysis by the Expert Team of RoSPA through gap analysis
2.Undertakes screening of the shortlisted applications using PSM (Process Safety Management) practices adopted at site
3.Measure of occupational health and safety management 'input' such as the level of development of systems and culture
4.Measures of health and safety management 'output' such as consistent application of risk control measures; and measures of 'outcome' such as reductions in near misses, notifiable injuries, the number of days lost, accident and ill health costs etc.
5.Account is also taken of an entrant's enforcement record.
6.More attention is paid to other Key Performance Indicators (KPIs) than to lost time accident rates due to the limitations often associated with statistical data. Nevertheless, decisions about Awards at higher levels will be influenced by whether or not organizations have experienced significant enforcement action and/or fatal or major injuries for which they were culpable.
JURY MEMBERS:
Awards are made as a result of professional, administrative adjudication under supervision of an independent, expert Adjudication Panel, which is a sub-committee of the RoSPA National Occupational Safety and Health Committee (NOSHC).