Article Post: 17/04/2019 | Satnam Singh Correspondent, Plastics News
Noida, India — As India continues to see calls for restrictions on plastics, companies at the recent Indiaplast show were trying to demonstrate more potential in recycling.
India's government announced March 6 it would ban imports of plastic waste, following similar moves by China and other Asian countries.
According to Indian press accounts, the move extends what had been a partial ban. Previously, India had allowed scrap plastic imports into special economic zones and "exported-oriented units" that would use the scrap in their manufacturing operations. But the new ban prohibits that as well.
At the opening ceremony of Indiaplast 2019, the head of India's largest flexible packaging firm said the industry is trying to show that plastics are recyclable, amid the increasing government pressure.
Prime Minister Narendra Modi's government announced last year it intended to ban all single-use plastics by 2022.
"People are of the perception that plastics are not recyclable," said Ashok Chaturvedi, chairman of UFlex Ltd., in a speech at the opening event. "We are demonstrating possibilities of recycling plastics and converting it into something useful.
"After recycling plastic, it can be reused in 10,000 different ways like paver tiles, roads, road dividers, signboards, cupboards, outdoor furniture and many more," he said.
At the show, the Noida-based firm touted its plastic recycling machinery and showcased a live demonstration of a recycling line, taking Multilayer Packaging waste and recycling it into pellets that can be used in products like benches.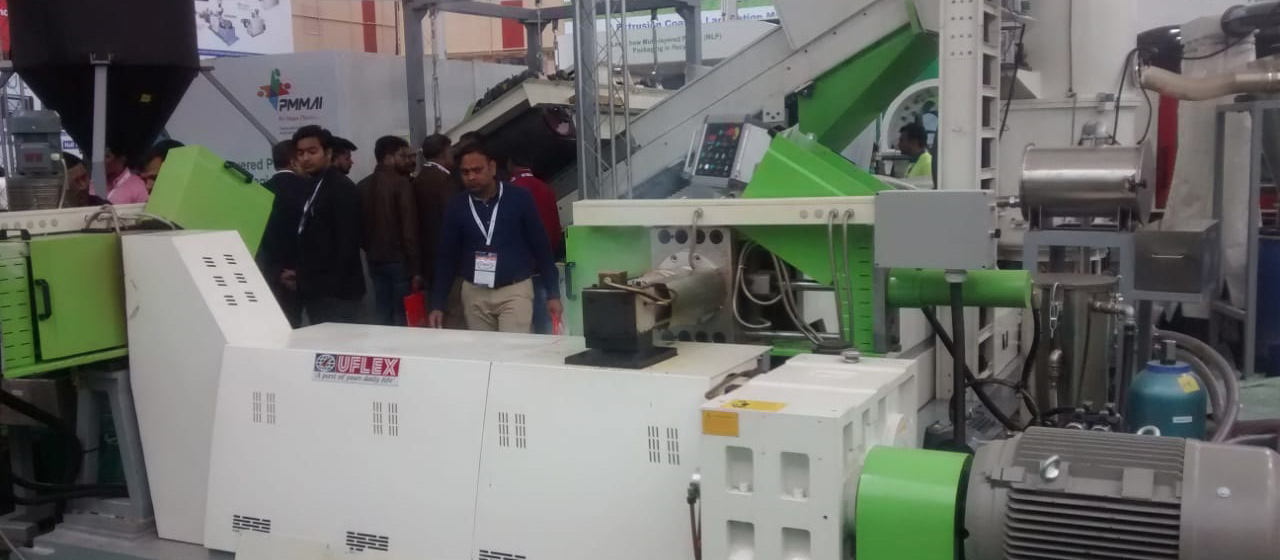 The Plastic Film producer also gave a few more details on previously disclosed plans to invest in a recycling project in the Noida area. The plan awaits government approval.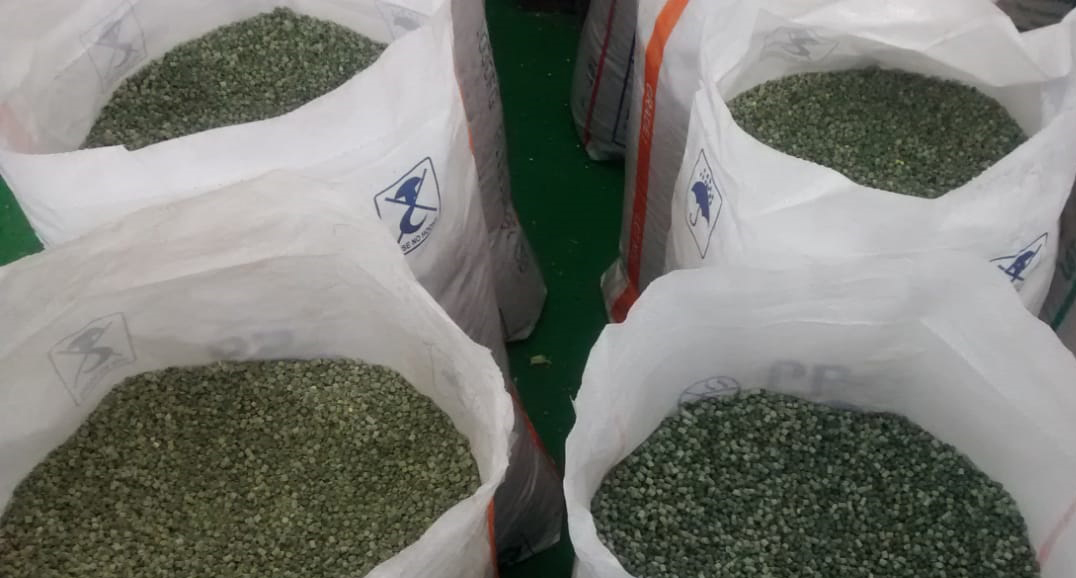 "We will invest about INR 1 billion ($14.3 million) in the proposed plastic recycling site, which would also be a demonstration center for the industry besides recycling plastic waste," Chaturvedi said.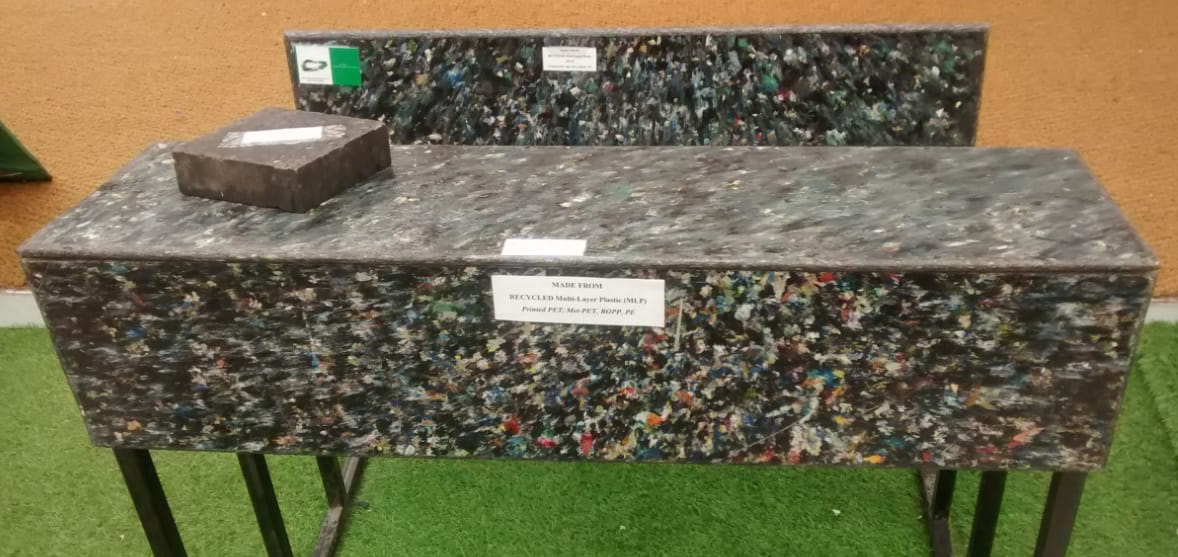 The company is seeking support from the government in building out recycling infrastructure and in offering technological support for setting up waste management operations.
India has about 7,500 recycling operations, with the vast majority in the unorganized corporate sector, according to the Federation of Indian Chambers of Commerce and Industry. The sector needs to be modernized to handle surging plastic waste in Indian cities.
Chaturvedi said it can be hard to get reliable figures on the size of the plastics recycling sector, since it includes many small companies, often with uncertain legal status. He said the sector has the potential to grow rapidly in the next five years.
According to a Central Pollution Control Board report compiled with information from 60 major cities in the country, India generates about 52 million pounds of plastic waste daily, with about 40 percent of that uncollected.
Meanwhile, other companies at the show, held Feb. 28-March 4 in Noida, were gearing up to adopt the government's Waste Management Rules 2016, which include aspects of extended producer responsibility.
To read / view the full article @ Plastics News click here