Rohma Sadaqat /Dubai | May 14, 2018 | Khaleej Times
If a shopper picks up your product from the shelf at a supermarket, then chances are that 90 per cent of the time they are going to end up placing it in their shopping cart.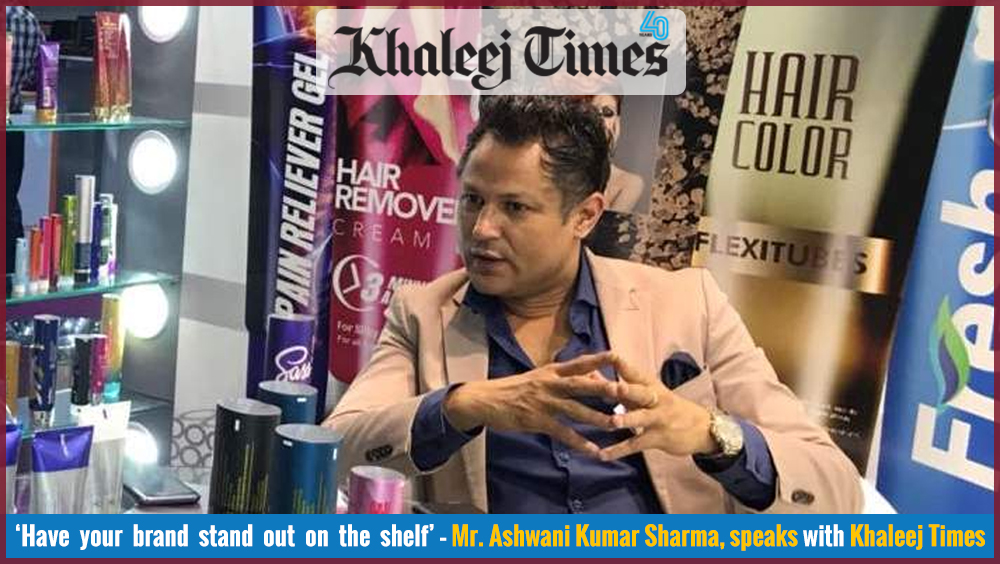 This is why good visuals and great packaging are instrumental in the success of a product, says Ashwani Kumar Sharma, president and chief executive officer at Uflex, India's largest multinational flexible packaging materials and solution company.
"We are one of the few companies that are totally backward integrated," he said.

"We work with a lot of global clients such as Unilever, Cadbury, and Nestle, so we are always up to date on the latest trends in the market," he said.
Sharma was of the view that product's success definitely lies in its quality, but the first thing that a shopper sees is its packaging and presentation. He said brands need to invest in good quality printing to have their products stand out from their competition on the shelf, and to entice a shopper to come closer and pick it up.
"Its all about maximising how well a product clicks with a consumer, and by extension how well the brand ends up being regarded by the consumer. A product has to communicate to connect," he said.
Towards this end, Uflex recently unveiled its new Optika Transparent Flexi-Tube, which is all set to bring about a revolution for global cosmetic and pharmacy brands.
"The printing is actually on the inside of the tube, and this is something that has not been seen anywhere in the world. Any product such as body washes and hair gels that are see through can be put inside this flexible tube and the inside printing can be seen. It is a truly unique concept that is sure to catch any shopper's eye. We also offer foil stamping and holographic options in the same line to make it even more attractive," Sharma said.
To read / view the full article @ Khaleej Times click here