March 07, 2019, New Delhi: Shri Suresh Prabhu, Hon'ble Minister for Commerce and Industries, Govt. of India along with Ashok Chaturvedi, CMD, UFlex Ltd inaugurated the 1st Global Conference on Plastic & Packaging today. The two day conference is the first ever forum for discussion on packaging & plastics being held at Vigyan Bhawan, New Delhi.
Suresh Prabhu addressed the gathering and emphasised on the contribution of Packaging Industry in the global market. He said, "Packaging is the very first impression that a consumer gets about a product before seeing the content of the packet. It will play a key role in creating demand for other products as well."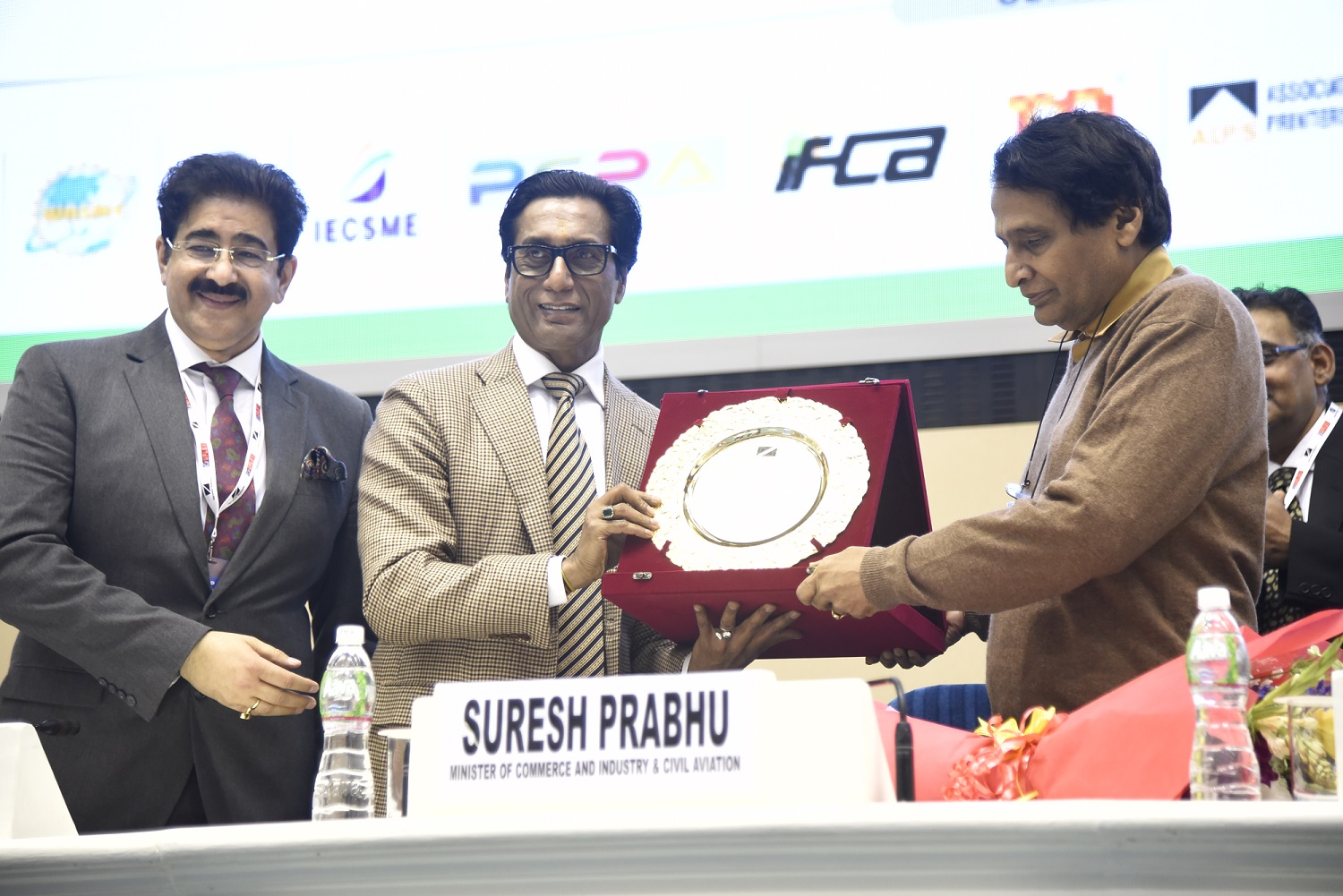 Ashok Chaturvedi, CMD of UFlex Ltd., who was the Guest of Honor at the Conference, was presented with the Award of 'Father of Flexible Packaging'. Mr. Chaturvedi who spoke on the occasion highlighted the role of Flexible Packaging Industry being the reason for growth of Food Processing industry globally.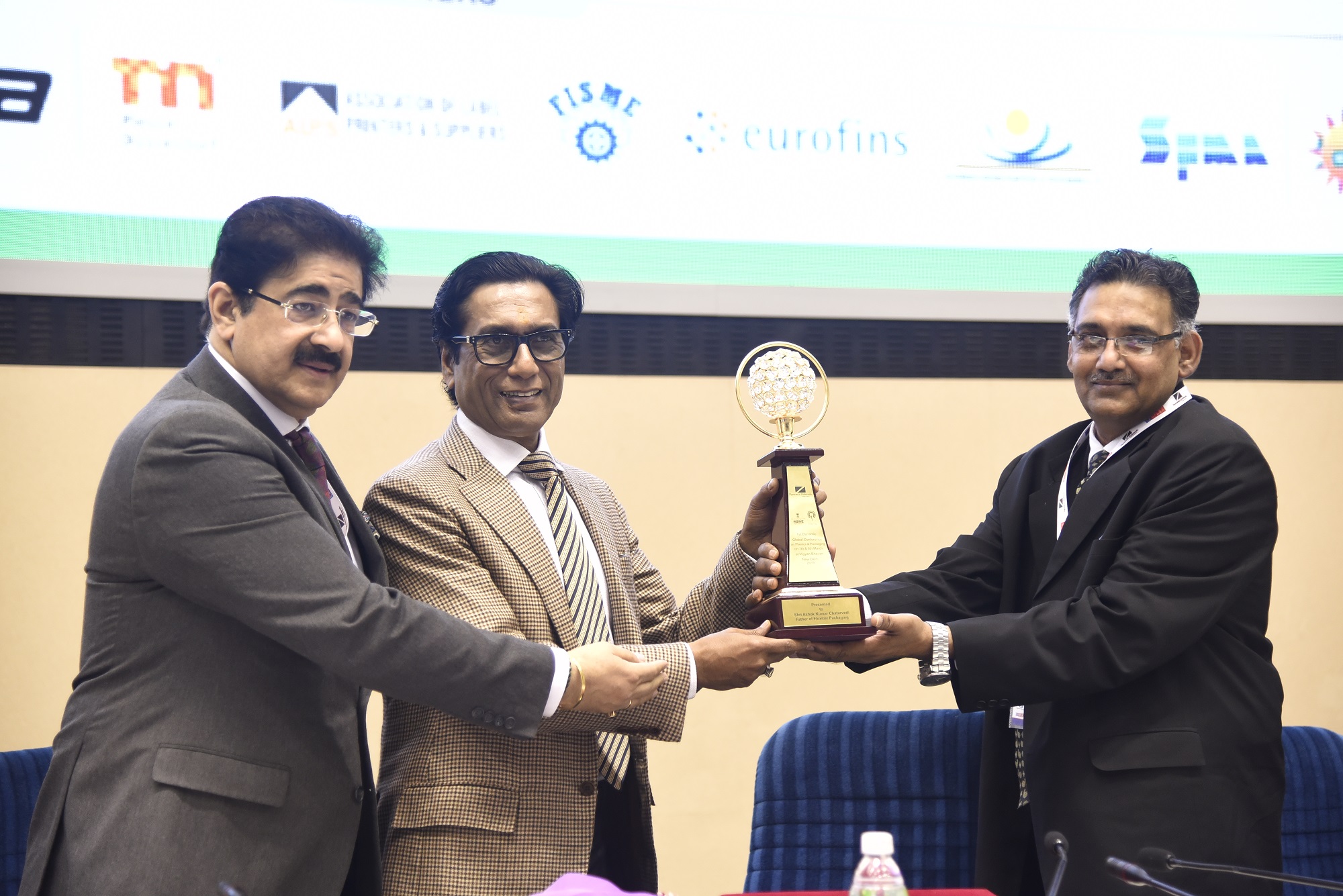 Briefing the Hon'ble minister on the burning topic of waste plastic management, Mr. Ashok Chaturvedi, said, "Waste plastic is not an issue as it is made out to be. It may be a waste for one product but it can be recycled and used to make another product. Multi-layer packaging is one solution which can be recycled and then reused."
UFlex is working towards the addressing the issue of waste plastic that does not get collected and ends up in landfill and ocean. Elaborating on this, Mr. Chaturvedi said, "Biodegradable plastic is going to revolutionise the packaging industry and we are in the process of giving a solution to waste plastic, i.e. Biodegradable Plastic. All the manufacturers who are using Multi-layer Packaging to pack any product will be able to use a naturally environment friendly plastic which is eaten by bacteria in coming in contact with soil. The leftover will be converted into bio-mass and good quality of fertilizers, which will further improve the productivity of soil. This will result in cleaning up the city, drainage issues and ocean being polluted with plastic."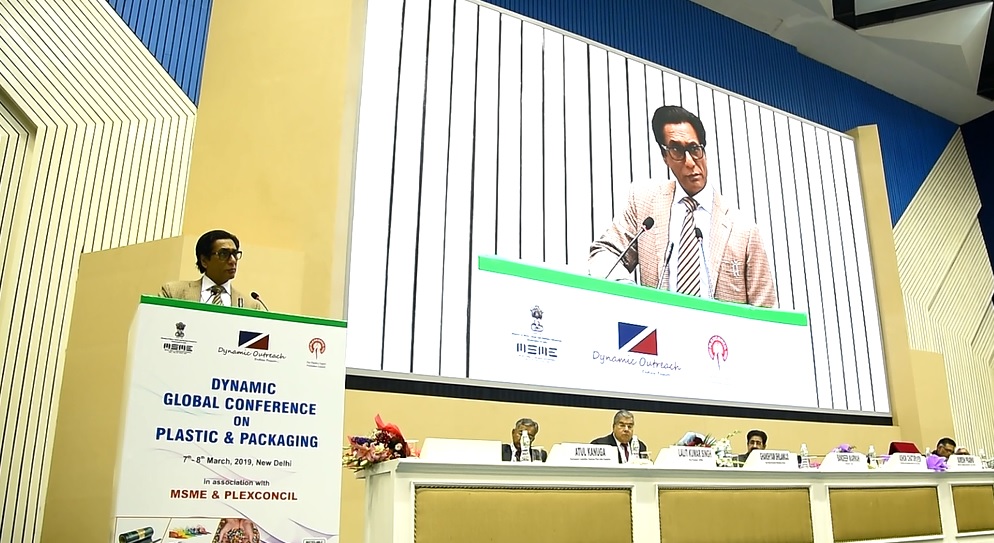 Presenting his thoughts on the Trends of Global Flexible Packaging, Mr. Amit Ray, Executive Director, UFlex Ltd. said, "Packaging strikes the very first connect between the brand and consumer, which is correctly defined as the first moment of truth. Delivering a great customer experience is integral to packaging, whether it is a product on the shelf or delivered in a box. Since packaging influences customer perception, creating memorable packaging translates into making a lasting impression. A number of consumer product companies are creating personalised packaging."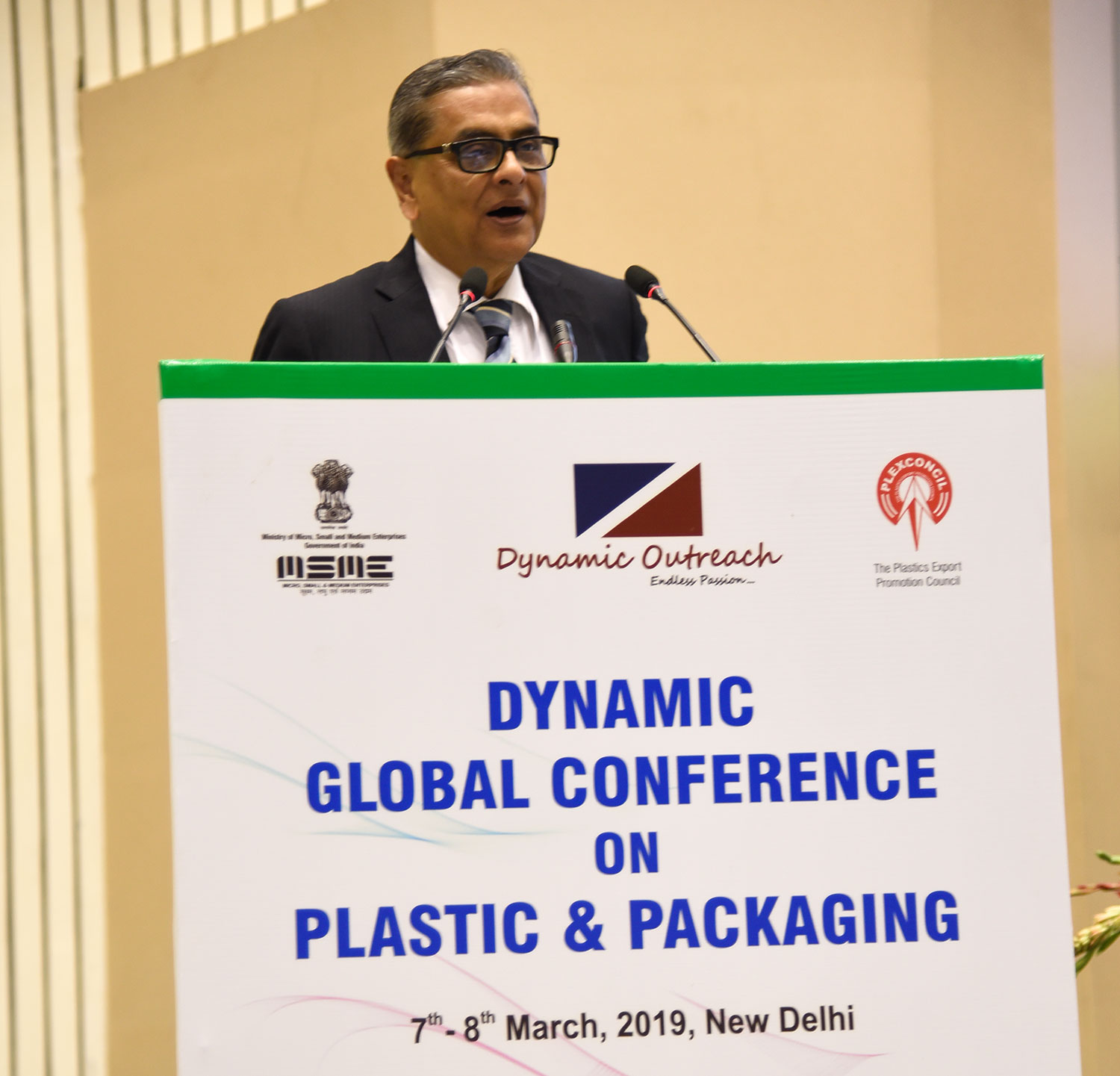 He continued, "A number of packaging innovations have the potential to make green packaging the trend of the future. In addition to responsible sourcing of raw material, of late, there are innovations in the field of bio-degradable and recyclable films. UFlex will play an important role in reducing packaging waste as consumers increasingly demand a green and recyclable packaging.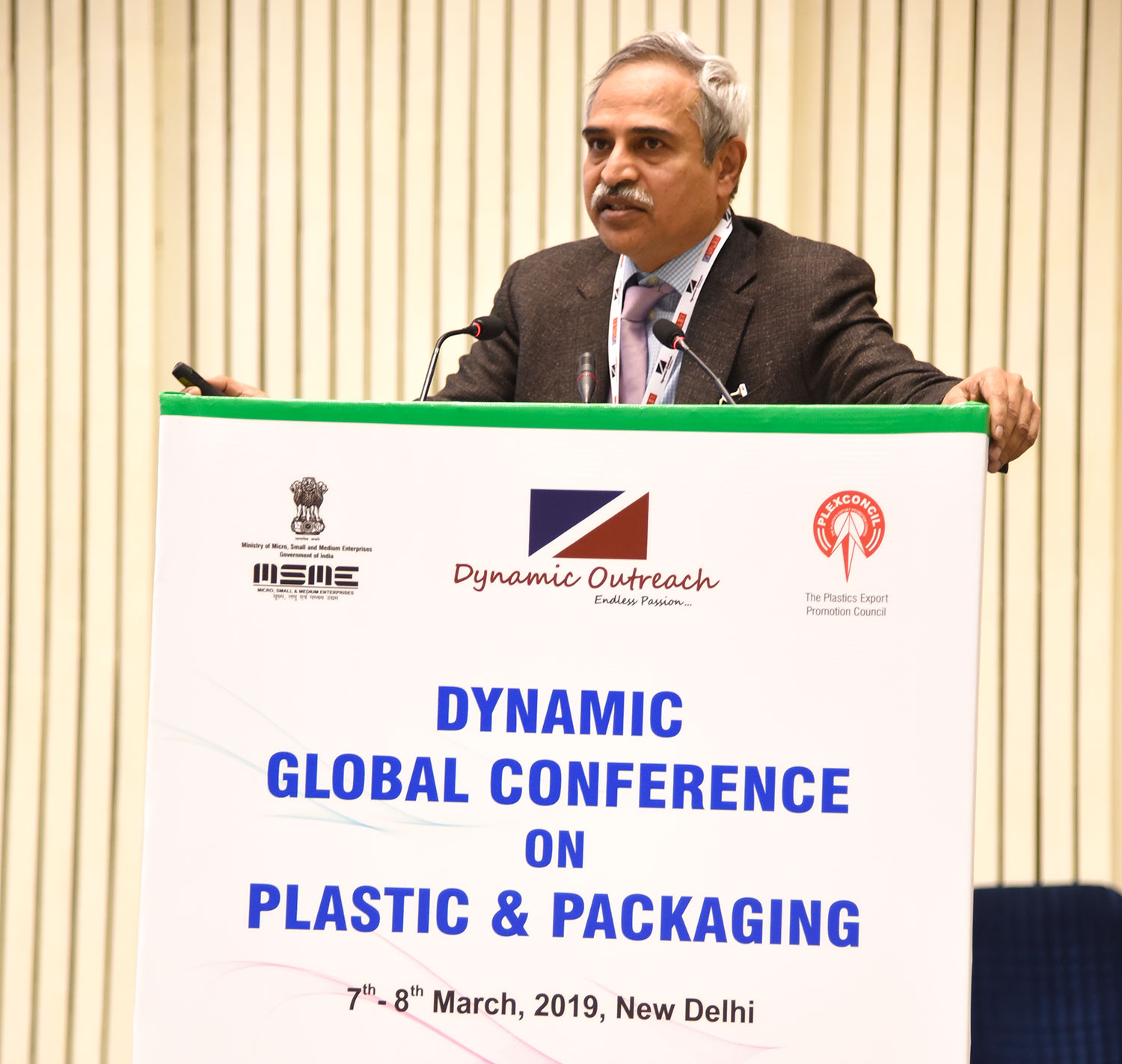 Mr. Jeevaraaj Pillai, Joint President- Packaging & New Product Development, UFlex who presented the company's solution to reduce plastic waste said that the Flexible Packaging Industry has to move in a direction where multi-layer packaging waste can either be collected and recycled; collected and converted into energy or if it gets littered, then it is bio-degradable.