May 05, 2018 | People Matters
Does employer branding lead to more efficient Talent Acquisition practice? What strategies should one follow to streamline TA Practices? Read on to find out.
"A company's ability to be competitive, manage business performance and execute strategy increasingly depends on its finesse to manage workforce strategically. Talent Acquisition (TA) today is a strategic function and takes a lot of time of the key duo – the CEO & the CHRO in any organization. It is both a science and an art, it has moved completely away from the unstructured and traditional way to competency-based structured function."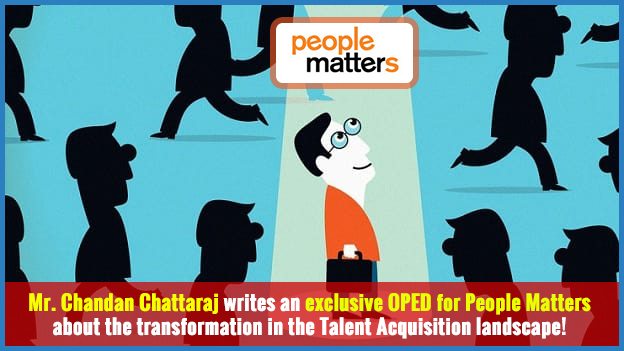 Global employees in a global village
The world being a global village, hiring cannot be confined to limited geography in this talent-hungry job market. Global companies like us look out for employees who can make a difference to the organization with specialized skills and competencies. Today Talent Acquisition teams are always on their toes and proactively locate, source and manage talent on a global basis. There could be Mexicans working in US plants, French working in Poland plant, Filipinos working in Dubai plant apart from Indians working in different parts of the world. For a global organization, Talent Acquisition must rise above the limitations posed by geographical barriers.

Apart from going borderless in hiring, another important trend that has marked the shift in the talent acquisition function is the rise of social media. Companies across the globe are using social media to post job openings and source profiles. Innovative companies, however, are leveraging social media to build talent communities and highlight good people practices of the organization to engage candidates.
Further, boomerang hire once considered a taboo is in vogue. Often under-used due to some skeptical beliefs, this is one of the practices that companies are deploying to leverage their alumni talent pool to their advantage. There has been a shift in the attitude of the employers and they are now seeing the long-term advantage in this initiative.
To read / view the full article @ People Matters click here