06 September 2018, Noida, Uttar Pradesh (India): In a big boost to UFlex commitment towards innovation and sustainability, our Holography Business has developed premium Lens Transfer Paper/Paperboard for carton packaging, with the novel use of different technologies of Fresnel Lens.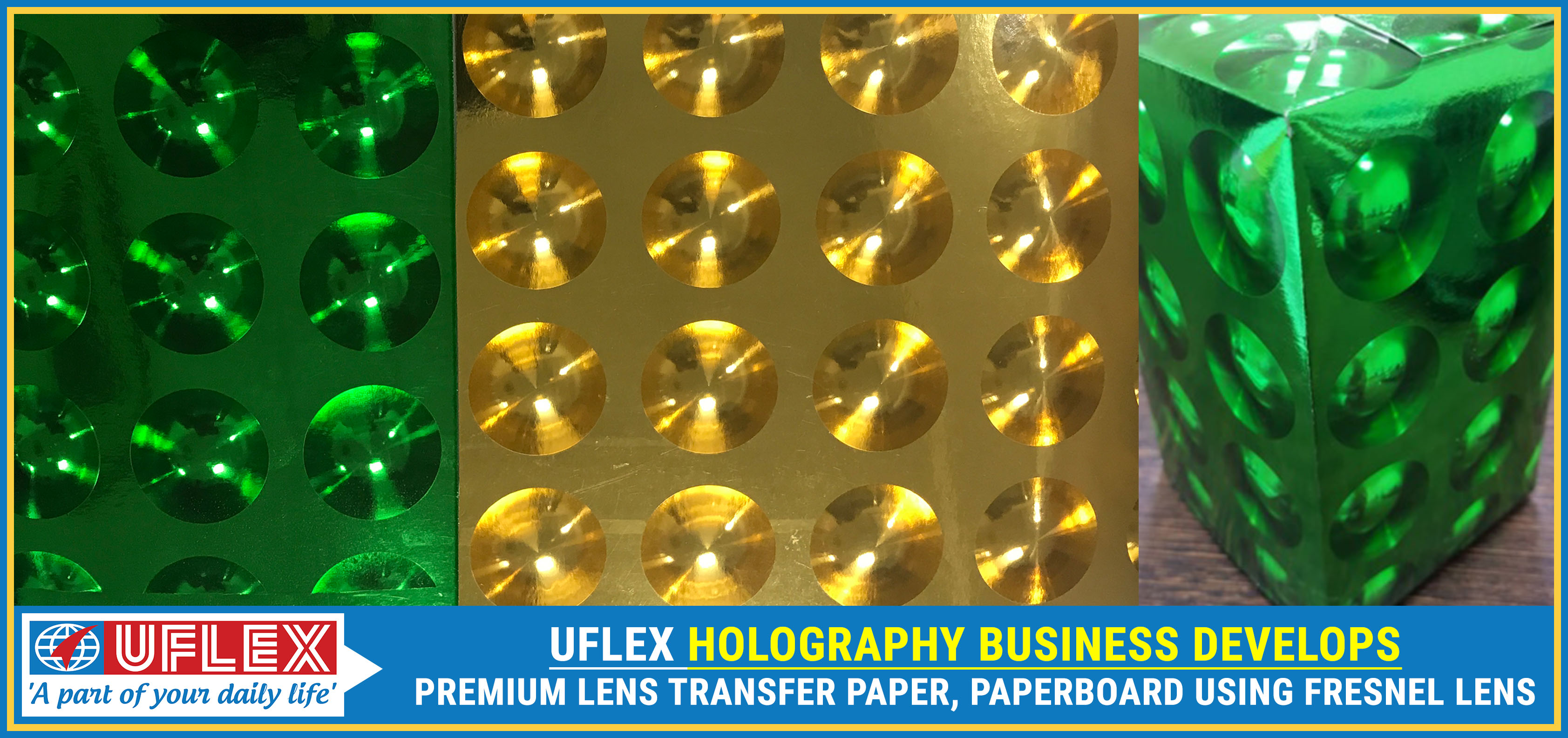 The dominance of registered printing on the exclusive lens carton provides a premium 3D effect and has transformed the appearance of the product, both in terms of aesthetic value and brand protection.
Commenting about this innovation, G P Pathak – Vice President of Holography Business at UFlex Limited said, "At UFlex Holography, we don't accept status quo. Our work delivers new goodness to our customers in a way that radically improves the profitability equation and the brand as well. The unique feature about this product is that there is no film attached to the paperboard. In fact, it is a direct impression on the carton / paperboard, saving hugely on the lamination cost for the customer. Moreover, this revolutionary packaging appearance is difficult to produce and provides admirable aesthetic and anti-counterfeit solution to the customers."
This ready-to-print metalized lens transfer paper/paperboard, which shall be available in the market for clients from September first week onwards, can be registered as per the customer's design. The product boasts of not only being environment friendly but is also 100% biodegradable and decomposes in soil along with the main substrate of paper/board.
G P Pathak added, "This product is considered as Green Packaging, as it has replaced Met PET laminated board with a completely transferred board thus offering a sustainable packaging solution to the customers."