Tag Archives:
Asepto
February 13, 2019, Noida: Continuing with its string of wins, Uflex Ltd has been recognized for innovative packaging in the category of Excellence in Packaging – Beverages (Large Enterprises) for Asepto Spark 'Fresca' at The Economic Times Polymers Awards 2019 held on Feb 12, 2019 at Mumbai.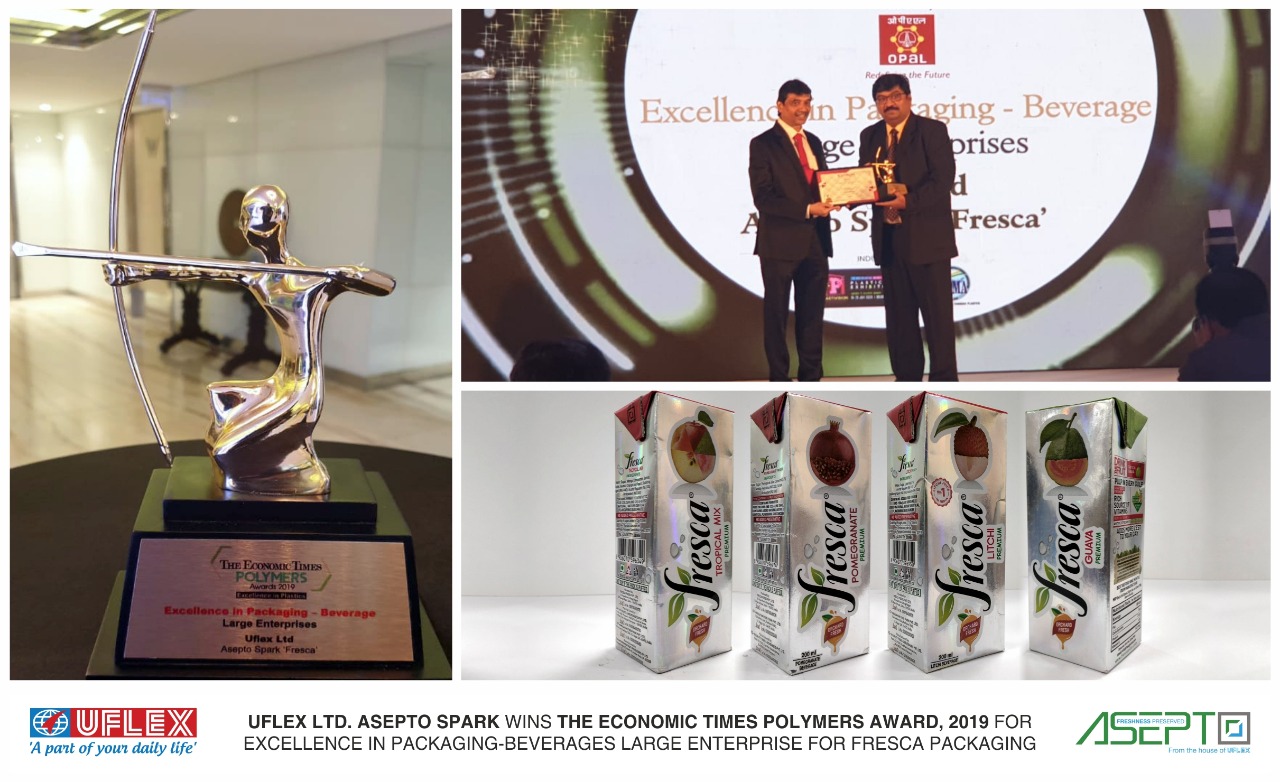 The company has won the award for Fresca packaging, the first holographic pack of the era. On receiving the award, Ashwani Kumar Sharma, President & CEO at Uflex Ltd, said, "The idea of our packaging innovation was to enhance the shelf appeal which was deprived in the printed cluster. Asepto Spark and Premium range filled that void and created a new horizon of packaging for brands to look forward to."
With the launch of new holographic packs, Fresca is all set to take on the market.
21 August 2018, Noida: – Fresca's most-awaited holographic aseptic packs are all set to dazzle retail shelves. Fresca is one of the leading and fastest growing Juice Brands of India. The company has three manufacturing facilities with a strong presence in more than 10 to 12 states of India.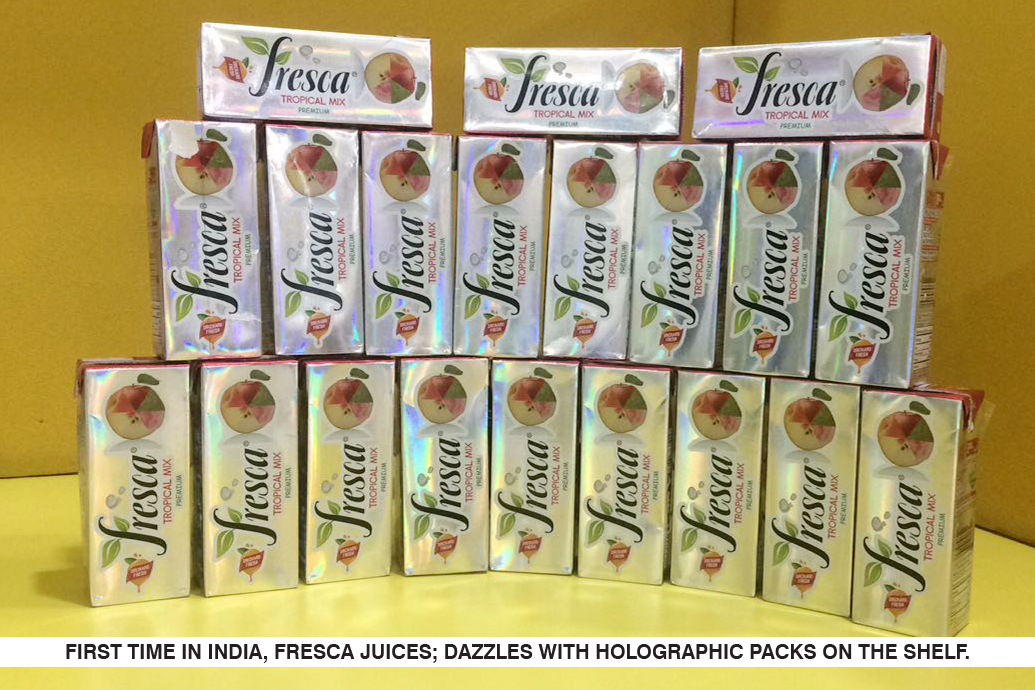 Fresca officially launch's India's first Holographic Pack in 200ml Tropical Mix and Guava Premium Juice category. Therefore, this festive season consumer will get to hold on to a new packaging to share with their close ones.