Category Archives:
Uflex News
By Chris Fernando | May 21, 2018 | ME Printer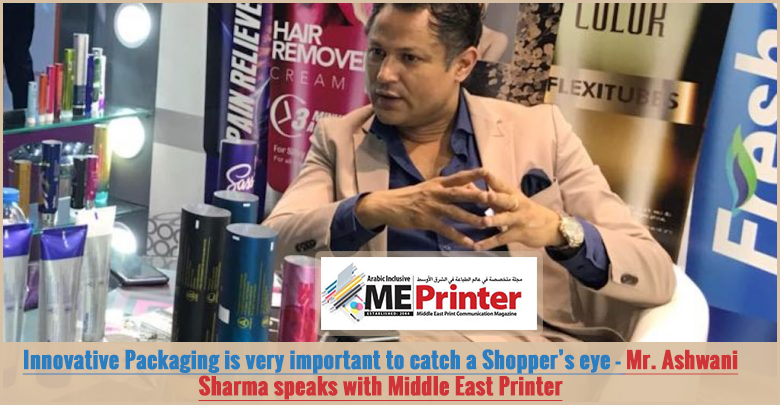 ME Printer speaks to Ashwani Sharma, the President and CEO for New Business Initiatives at UFlex, about the latest trends in the packaging industry
Why did UFlex participate at Beauty World?
This is not the first time we participated at Beauty World. This is possibly our fourth participation at the event. We have been here quite consistently to meet our target customers and show off our innovative products. The event allows us to meet customers from GCC, South East Asia, Europe, and so on. This event makes a lot of sense for out flex tube division and what we do is high-end tubes. And I can assure you that we will be here at least for the next 7 years as I can see.